Contraception in the Philippines
The president-elect said the country's high birth rate was driving many families into poverty.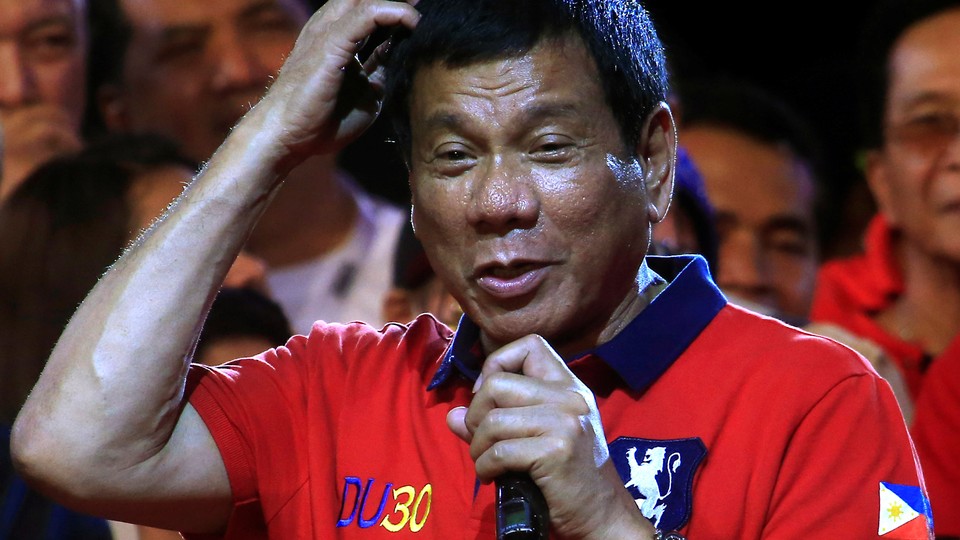 Filipino president-elect Rodrigo Duterte said Monday he would promote birth control in his country even though it goes against the teachings of the Catholic Church.
Duterte, who will be sworn into office Thursday, said in his speech in Davao City that the country's high birth rate was driving many families into poverty.
"I will reinstall the program of family planning. Three's enough," Duterte said. "I've also been colliding with the Church because it's no longer realistic."
And, he jokingly said, he would castrate those men who defy the rule. The long-time mayor of Davao has had a fraught relationship with the Catholic Church. He once cursed the pope because the pontiff's visit had caused a major traffic jam in the predominantly Catholic country.
As The Philippine Star reported:
Duterte has called the Catholic Church "the most hypocritical institution" for its supposed failure to practice what it teaches. He claimed that bishops continue to teach morality but has failed to address clergy sexual abuses.

Last December, Duterte revealed that a Jesuit priest molested him when he was in high school but was too afraid to file a complaint.
As mayor of Davao, Duterte paid people who volunteered to undergo a free vasectomy. It wasn't clear if he intended to replicate that policy nationally, but in his speech he did praise former president Fidel Ramos, who promoted contraceptives when he held office beginning in 1992.