A Charity's Protest Against the EU's Refugee Policy
Doctors Without Borders said it will no longer take donations from the bloc or its member states.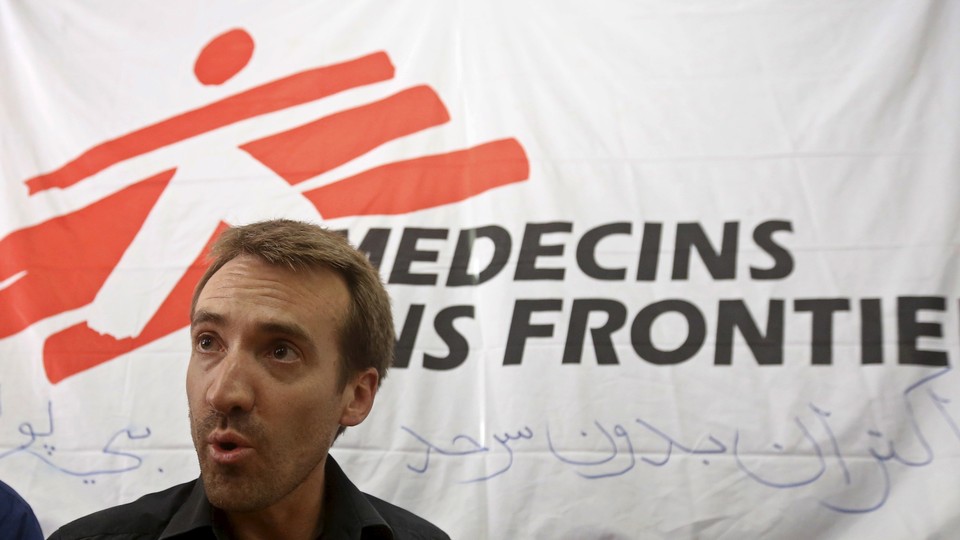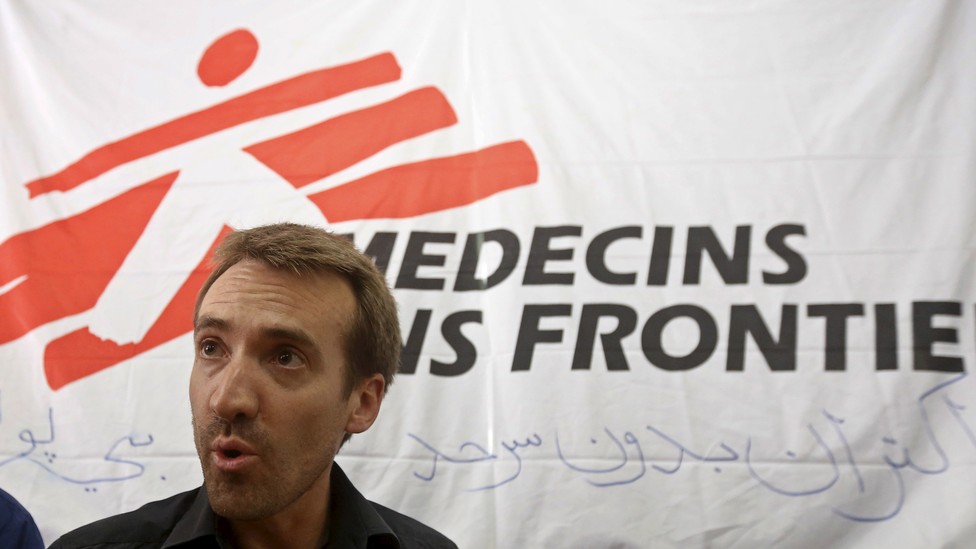 The international aid organization Doctors Without Borders (MSF) said Friday it will no longer accept donations from the European Union or its member states in response to the bloc's policy on refugees.
Over the past 18 months, MSF has treated some 200,000 men, women, and children who have crossed the Mediterranean. Last year the group received the equivalent of $68 million in donations from EU countries. While it could miss out on that money, the organization said it is a necessary statement to make against the EU's refugee policies, especially the recent agreement to deport migrants to Turkey.
On its website, MSF said:
The EU-Turkey deal sets a dangerous precedent for other countries hosting refugees, sending a message that caring for people forced from their homes is optional and that they can buy their way out of providing asylum. Last month, the Kenyan Government cited European migration policy to justify their decision to close the world's largest refugee camp, Dadaab, sending its residents back to Somalia. Likewise, the deal does nothing to encourage countries surrounding Syria, already hosting millions of refugees, to open their borders to those in need.
The EU's refugee policy deports to Turkey all migrants who illegally arrive in Greece. In exchange, EU states will take an equal number of registered refugees who live in camps. The arrangement, for which Turkey will receive more than $3 billion, is an effort to ease the burden of Greece of the most severe migrant crisis to hit Europe since World War II.
MSF said the new EU policy has led to more than 8,000 migrants stranded in crowded camps in Greece. It also said the policy deprives these migrants of legal aid, which is their one defense against being returned to the dangerous countries they fled, like Syria, Iraq, and Afghanistan. The charity has said none of those it treats will be affected by the announcement.