Deadly Landslides in Indonesia
At least 35 people died after heavy rains in the Southeast Asian country.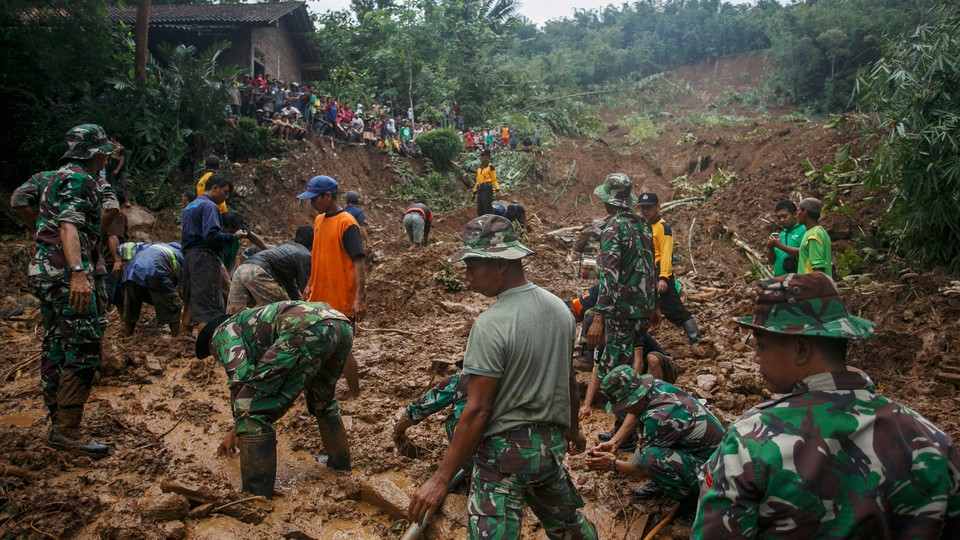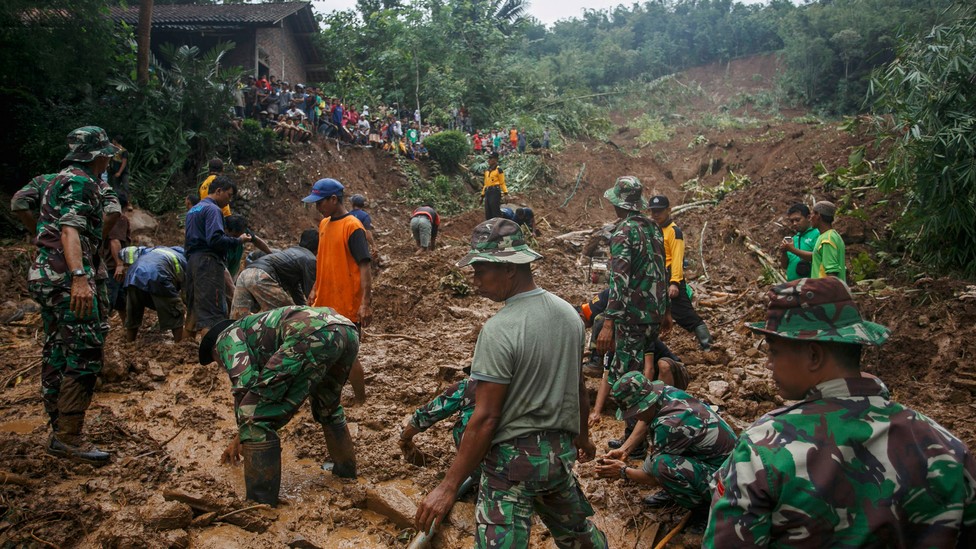 At least 35 people were killed in landslides and flooding in Indonesia this weekend, triggered by heavy rains.
The landslides happened in the Central Java province east of Jakarta, the capital of the Southeast Asian country. Officials with the Indonesian Disaster Management Agency said Sunday that of the 35 dead, 31 people were killed in landslides and four died being swept away in flooding.
Purworejo, a regency in the southern part of Java island, took the brunt of the landslides and flooding after the Bogowonto River swelled from heavy rains. At least 11 people died there, while several more are missing. CNN reports:
In one deadly incident, truck passengers tried to clear debris from a small landslide that had blocked the road. Numerous motorcycles were behind the truck when a bigger landslide hit them. Nine people died.
There are still 25 people missing in the 16 towns affected by the flooding and landslides, officials said. While most of the flooding has receded, soldiers, police, and volunteers are quickly searching the affected areas as heavy rains are expected to continue until Monday, the Associated Press reports.