A Deadly Father's Day Weekend in Chicago
Police say 13 people were killed and 42 injured in weekend shootings.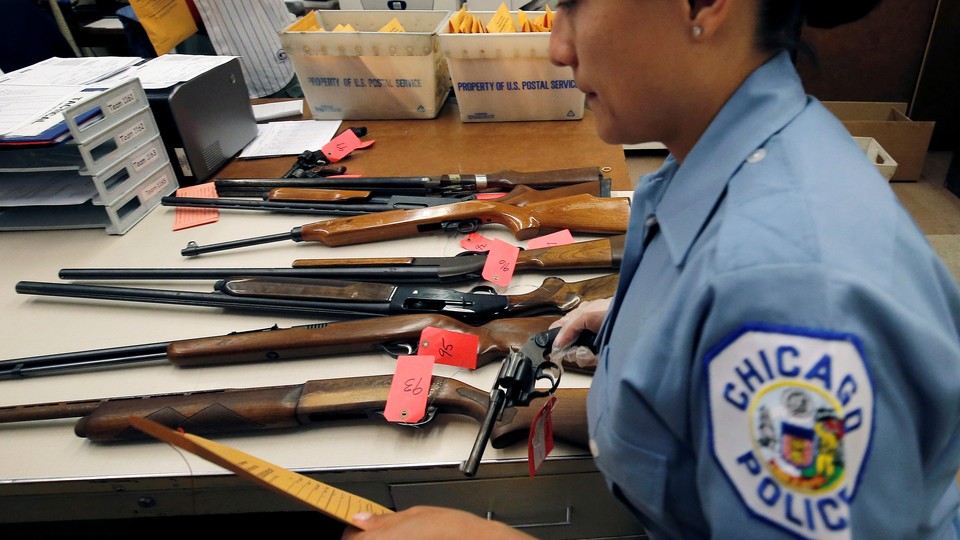 Over the Father's Day weekend, 13 people were killed and 42 others were injured in gun violence in Chicago. One of the victims was a 3-year-old boy, who was shot in the right shoulder on the city's South Side on Sunday. He is in critical condition.
The deadliest stretch of the weekend occurred from Friday night into Saturday, when five people were killed and nine were injured in shootings across the city. The Chicago Tribune reports:
Four of the fatalities occurred in seven hours. The fatalities included a 16-year-old boy who was killed in West Englewood about 9:05 p.m. Friday. He was in the front passenger seat of a car driving through an alley in the 6500 block of South Hamilton Avenue when two males came up and fired shots, according to police.
On Sunday, a 21-year-old man was shot with an AK-47 and was killed on the South Side, police said.
According to the Chicago Tribune, this brings the total number of people shot in the city this year to 1,780. Summer violence is expected to increase in the coming weeks.