China's Deadly Storms
A tornado and hailstorm has killed 51 people in a province north of Shanghai.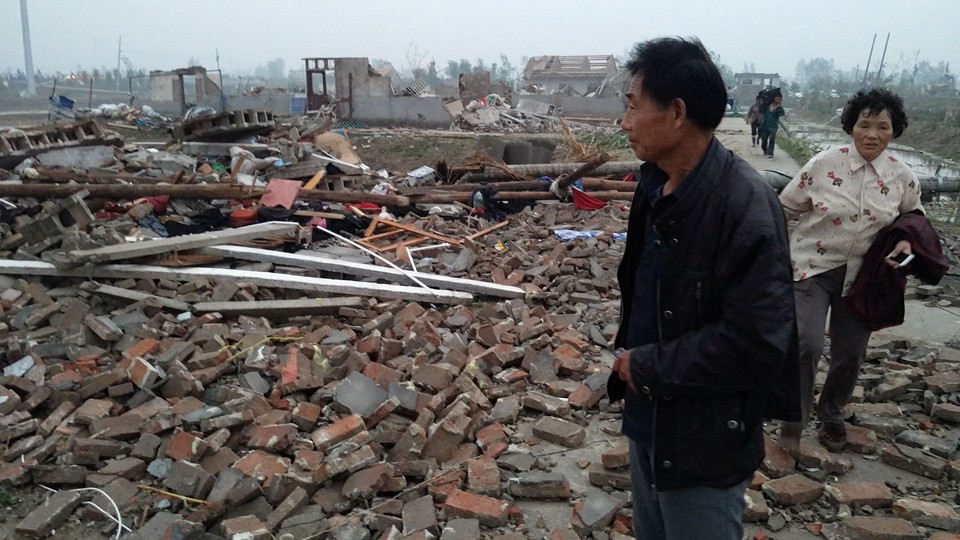 A tornado and extreme hailstorm in China's eastern Jiangsu Province, just north of Shanghai, has destroyed buildings and killed 51 people.
The tornado hit near Yancheng city Thursday afternoon, and hail and severe rains pummeled the surrounding county. Winds reached about 77 mph (125 km per hour), the Shanghai Daily reported, and toppled buildings and splintered telephone poles.
China's southeastern regions get heavy rains every year during the monsoon season. This year has been especially harsh, and is blamed on a strong El Niño pushing warm, wet, and volatile winds around the globe. Over the weekend, floods in in eight southern Chinese provinces killed 22 people. The week before, heavy rains killed 14 people.