A Cheating Scandal at Ohio State University
Officials say 85 students in the prestigious veterinary program collaborated on online exams.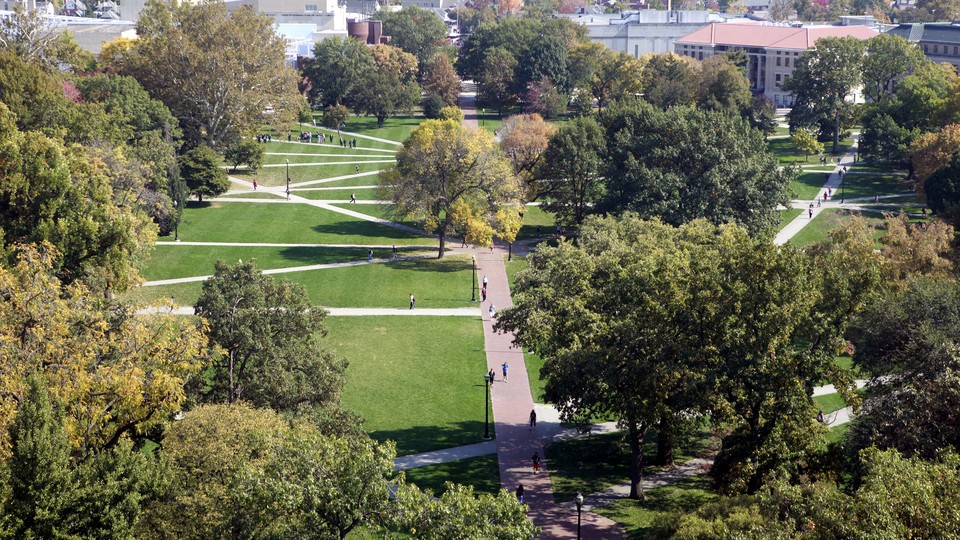 One of the top veterinary schools in the United States is now embroiled in a cheating conspiracy that could lead to the dismissal of 85 students.
In February, officials at the Ohio State University College of Veterinary Medicine, which is ranked fifth in the country by U.S. News and World Report, investigated allegations that students were sharing answers for online take-home tests. Officials were able to determine whether students had collaborated on the online exams by looking at patterns of right and wrong answers, and looked to see how long it took them to complete the exams. Because of federal student-privacy laws, university officials would not disclose which classes were involved or the specific punishments.
As The Columbus Dispatch reports, collaboration on take-home online exams has been an issue that's plagued academia in recent years.
Last year, the university punished 24 students in the College of Food, Agriculture and Environmental Sciences after finding that one student completed online coursework for the other 23 in exchange for payment. In the 2014-15 school year, the university found a total of 501 undergraduate and graduate students in violation of academic-conduct rules, up from 457 the previous year. Those numbers do not include professional students such as those in the veterinary program.

Sharing answers on take-home tests has become a familiar source of large-scale scandal. In 2012, Harvard University announced that it was investigating 125 students accused of working together on such a test. The incident raised questions about whether a current academic and business-world emphasis on collaboration and working in teams has blurred students' understanding of what constitutes cheating.
Punishment for this sort of academic cheating ranges from a warning to dismissal from the 650-pupil program. Some of the Ohio State students are appealing the punishment to the university provost's office.