California's Raging 'Sherpa Fire'
A wildfire in Santa Barbara County doubled in size overnight and now threatens several communities.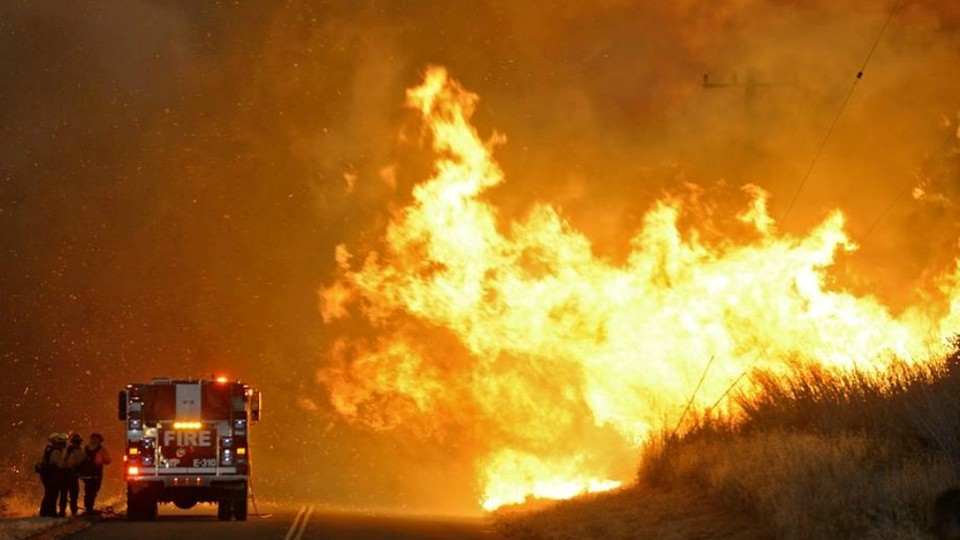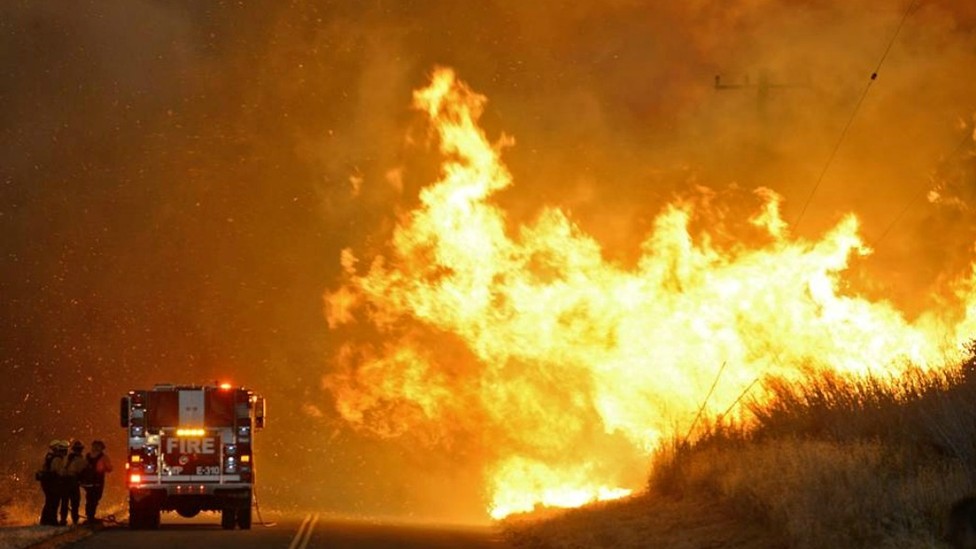 A wildfire burning in Santa Barbara County, California, doubled in size overnight, shut down a highway, and threatened several communities.
The Sherpa Fire, as it's being called, jumped from 1,400 to 4,000 acres by Friday morning. The sudden explosion in size pushed flames across the scenic Highway 101, which runs along the coast. It also forced evacuations of nearby beaches and canyons. Communities like Las Varas, Dos Pueblos, Eagle Canyon, among others, have been asked by the Santa Barbara County Sheriff's Office to prepare to evacuate.
More than 1,200 firefighters are battling the blaze, which began Wednesday afternoon. The overnight growth has been blamed on "sundowners," warm winds that pick up in the evening.
In the first six months of the year, California has had twice as many acres burned as in all of 2015. This is the state's fifth consecutive year of drought.