Brazil's Shuttered Anti-Doping Lab
The World Anti-Doping Agency suspended the lab in Rio that tests urine and blood samples just ahead of the Olympics.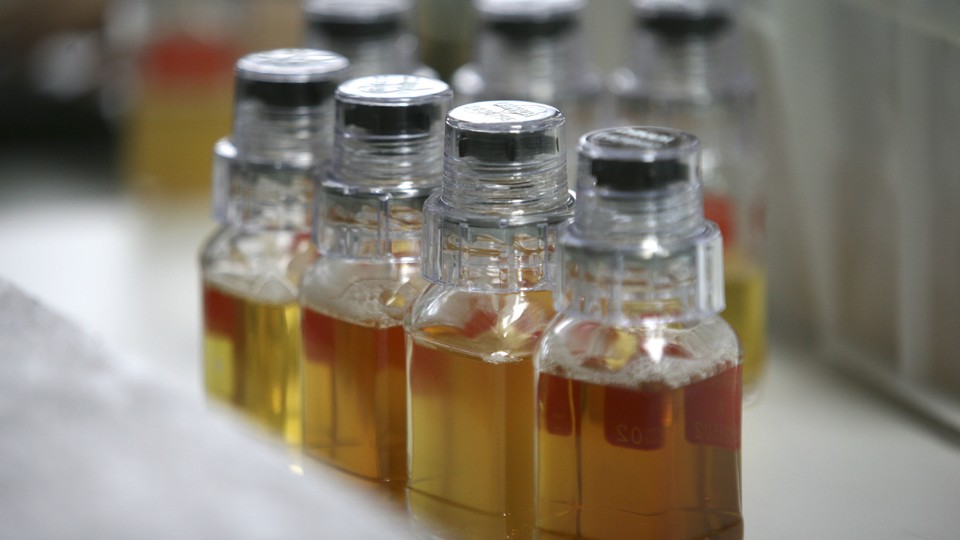 Rio de Janeiro may not have an anti-doping laboratory for the Olympic Games this summer.
The World Anti-Doping Agency said Friday it was suspending the city's accredited laboratory from conducting tests on urine and blood samples due to "non-conformity" with the International Standard for Laboratories. The suspension, which took place Wednesday, will remain in place until the Brazilian Doping Control Laboratory "is operating optimally." WADA did not specify on the lab's shortcomings.
Announcing the suspension, Olivier Niggli, the incoming director general of WADA, said:
"The Agency will ensure that, for the time being, samples that would have been intended for the Laboratory, will be transported securely, promptly and with a demonstrable chain of custody to another WADA-accredited laboratory worldwide. This will ensure that there are no gaps in the anti-doping sample analysis procedures; and that, the integrity of the samples is fully maintained."
The lab has had several issues in recent years. It lost its certification before the 2014 soccer World Cup, also held in Rio. Authorities had to outsource its drug testing to a lab in Lausanne, Switzerland.
In that case, authorities had to transport the samples from 32 teams across the Atlantic. But in the Olympics, with far more teams competing, it's a greater challenge to get testing done in a timely fashion.
This isn't the first time that an Olympic host city has had problems with its drug testing. As The New York Times reported in May:
During the 2014 Winter Games in Sochi, according to an independent report commissioned by the World Anti-Doping Agency, officials at a Moscow lab destroyed the samples of Russian athletes with the help of federal police. The report led to the suspension of Russian track and field athletes from global competition, and the lab in question lost its certification.

"It's an extraordinary manual of what not to do," said Marco Aurelio Klein, national secretary of the Brazilian Doping Control Authority. "We reviewed all of our procedures after reading it."
Brazil reportedly spent $60 million to prepare its laboratory. That apparently was not enough, as Brazil faces its own certification hardships so close to the Summer Games that start August 5.