A Crackdown on Islamists in Bangladesh
Police detained 900 suspected extremists overnight Friday after a string of attacks.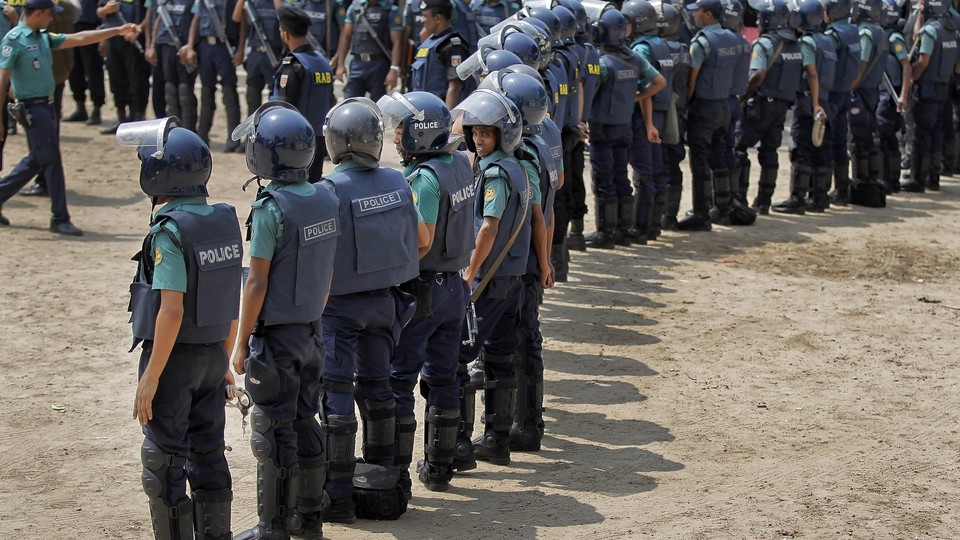 Police in Bangladesh detained around 900 suspected Islamist extremists in overnight raids Friday.
In the last week, four people were killed by suspected militants who have targeted secular activists and religious minorities over the past four years in the predominantly Muslim nation. The latest victim was a Hindu monastery worker, who was hacked to death in the Pabna district in northwest Bangladesh. BBC further reports:
Police have made a list of suspects wanted for more than 40 targeted killings over the past three years, based on intelligence reports, a senior police officer, who asked to remain anonymous, told BBC Bengali.

Correspondents say some of the suspects are expected to be freed after questioning.
Officials in the South Asian nation say ISIS and its sympathizers are not operating in the country. Instead, they say the attacks, many of which are with machetes, are the work of militants affiliated with the country's largest Islamist party, Jamaat-e-Islami.