Will Apple Finally Come to India?
A change to foreign investment policies could let some companies directly sell their products in the country.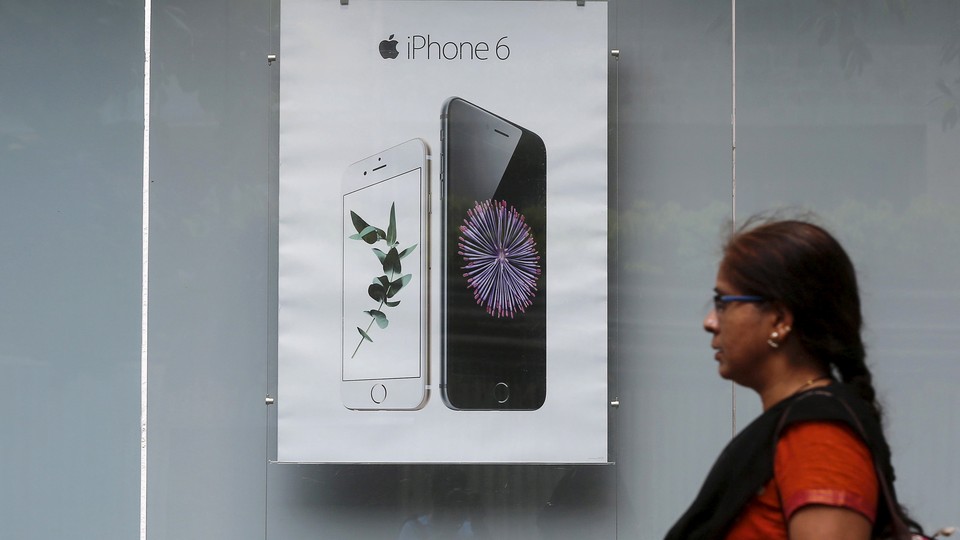 India outlined several new policies for foreign investment on Monday that could allow companies like Apple to sell directly to consumers there.
India's foreign-investment laws had required outside companies to locally source 30 percent of their goods. For Apple, that meant selling its products through third parties. But the changes announced Monday will allow companies like Apple to apply for a three-year exemption until they meet sourcing requirements.
Apple had recently tried to get around India's sourcing rules by applying for an exemption given to retailers with "cutting edge" technology. But as Reuters reported, that route didn't work:
… sources had told Reuters that some government officials had quibbled over whether Apple products met that criteria.

The new directive paves the way for Apple to resubmit its application and rapidly start retail stores in India. It can also seek an additional exemption for five years if it convinces the government its products meet the "cutting edge" criteria.
India's smartphone market is expected to grow 25 percent this year, Reuters reported. Apple has less than 2 percent of this market, and the ability to sell directly to consumers could be a financial shot in the arm for the company.