Another Win for Transgender Rights in the Federal Courts
The Fourth Circuit won't reconsider its ruling in favor of a transgender Virginia student who requested access to the boy's restroom, a decision with potential national repercussions.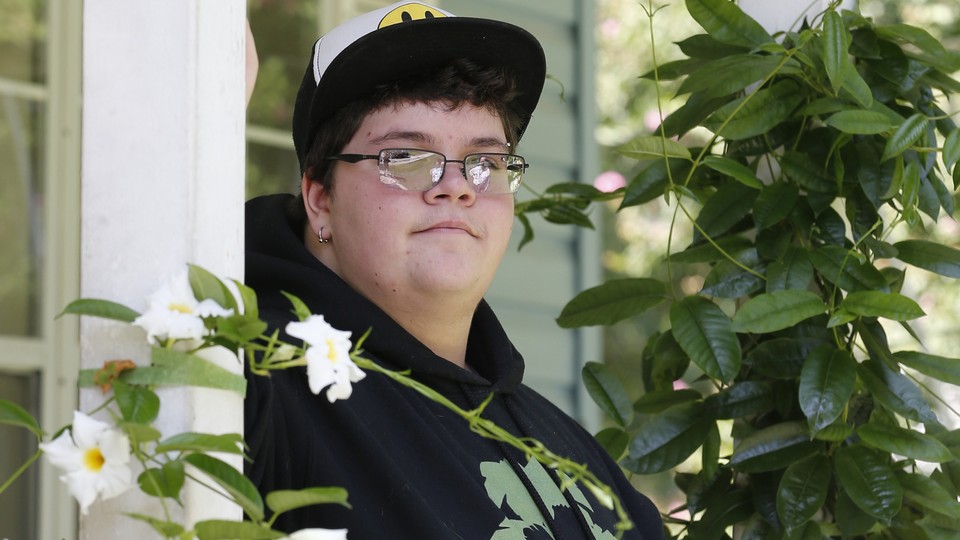 On Tuesday, a federal appeals court in Richmond said it would not rehear a case involving a transgender Virginia student who sued for the right to use the boy's bathroom at his school.
The legal wrangling is somewhat elaborate: In April, a three-judge panel ruled the U.S. Department of Education could deem gender identity to be covered by Title IX of the Civil Rights Act. As a result, it said a lower court should re-evaluate the request from Gavin Grimm, who was born female, to use male restrooms. The local school board then requested that the Fourth Circuit Court of Appeals rehear the case "en banc," which is to say with every judge on the circuit. That request was denied. Grimm said in a statement:
Now that the Fourth Circuit's decision is final, I hope my school board will finally do the right thing and let me go back to using the boys' restroom again. Transgender kids should not have to sue their own school boards just for the ability to use the same restrooms as everyone else.
The decision is important not just as part of a growing national debate over gender identity, but also for its precedent. After North Carolina passed a law in March requiring transgender people to use the bathrooms in public facilities corresponding to the sex on their birth certificate, the federal government threatened to withdraw funding to the state under Title IX. Governor Pat McCrory sued for a ruling clarifying the law, and the Justice Department promptly sued the state right back. The refusal to rehear the Grimm case en banc suggests that precedent in the Fourth Circuit, which includes North Carolina, is clear.
But since the Obama administration issued an order in May requiring all schools to allow transgender bathroom access, several states have sued the federal government. That means the final arbiter might be the Supreme Court.