The American-Run Hotel in Cuba
For the first time in more than 55 years, a U.S. company operates a hotel in Havana.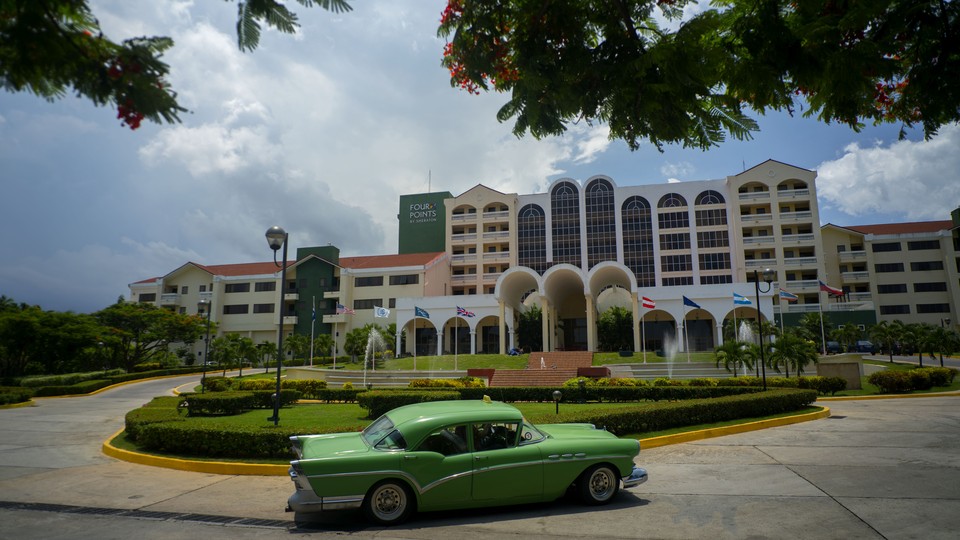 A U.S. company now operates a hotel in Havana for the first time since the Cuban Revolution more than 55 years ago.
The government-owned Gaviota 5th Avenue Hotel will now operate under the Four Points by Sheraton brand. The Cuban government and the company behind the brand, Starwood Hotels & Resorts Worldwide, signed an agreement in March allowing the company to operate two hotels on the island. On Tuesday, Starwood officially took over.
Starwood will start operating the second hotel, Gran Caribe Inglaterra Hotel, on August 31.
Starwood is now the first American company to invest heavily in the communist country since 1959. As Reuters reports:
For decades, such arrangements have been prohibited under the U.S. economic embargo of the Communist-ruled island. But while the embargo remains in place, the Obama administration has loosened restrictions on trade and investment since it announced a detente with Cuba in December 2014.

"This is a historic moment," said Nancy Sarabia, public relations manager for the hotel, adding that the official inauguration would take place on Tuesday. She called the hotel "a symbol of brotherhood and collaboration."
The company, which operates other chains like the W Hotels and the St. Regis, will refurbish the hotel in the coming months, while keeping it open.
Tourism is already on the rise in Cuba. In the first three months of 2016, there were 14.6 percent more visitors than in the same period last year.