Chicago's Violent Memorial Day Weekend
Six people were killed and 69 shot over the three-day weekend.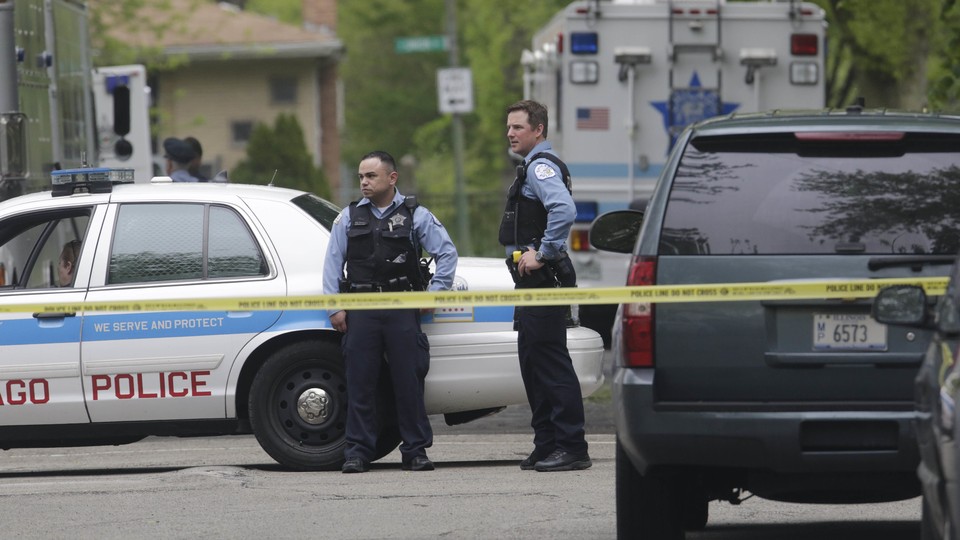 Violence erupted across Chicago over the three-day Memorial Day weekend, leaving 69 people shot; six of them died.
One of the victims this weekend was a 15-year-old girl, who was shot while riding in a car along Lake Shore Drive with a documented gang member. While six fewer people were killed this weekend as compared to last Memorial Day weekend, 13 more people were shot.
The shootings, as the Chicago Tribune reports, include:
Three people killed and 12 people wounded Friday afternoon through early Saturday; one person killed and 24 people wounded Saturday evening through early Sunday; 13 people wounded Sunday afternoon through early Monday; and 16 people shot Monday into early Tuesday, two of them fatally.
As of April, killings were up 72 percent and shootings were up 88 percent compared to 2015, according to the Chicago Police Department. Authorities say they believe they know the areas in the city on which to focus.
"As we've said before, it's about 1,500 people that are driving the violence," John Escalante, the first deputy superintendent, told NBC Chicago this weekend. "Those are the people we're trying to concentrate on."