An Investigation Into Wisconsin's 'Candy Land'
A report due out Tuesday looks into the Tomah Veterans Affairs Medical Center and how doctors might have over-prescribed pain pills to veterans.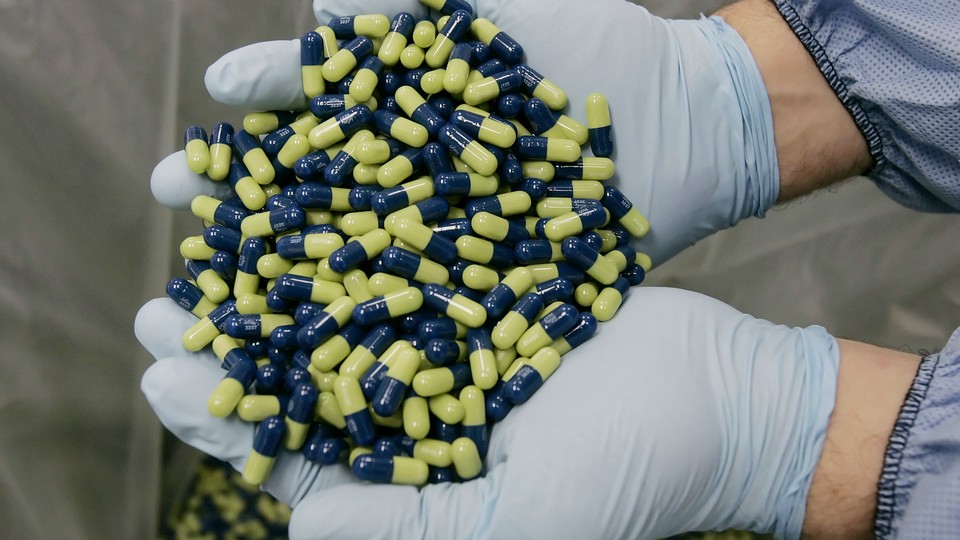 Updated May 31 at 4:45 p.m. EST
Investigators released a yearlong investigation on Tuesday that looked into painkiller abuse at Wisconsin's Tomah Veterans Affairs Medical Center and found "systemic failures" in the way the facility operated.
The Senate Committee on Homeland Security and Governmental Affairs headed the investigation of the center, which has been called "Candy Land" by some veterans because doctors there were said to easily prescribe painkillers. The 359-page report also said the center's psychiatrist, David Houlihan, and his nurse practitioner, Deborah Frasher, may also have been using the drugs they offered to veterans. Among veterans, Houlihan, who still has a medical license, was especially well-known for passing out pills.
The Milwaukee Journal Sentinel reported:
Johnson said a number of whistleblowers had raised questions about Houlihan and Frasher's personal use of prescription medication. He said the inspectors appear to have observed this problem firsthand, but left it to DeSanctis to follow up.

There was some talk, Johnson said, about conducting drug tests on the two medical professionals.

"We don't think that happened," Johnson said.

Still, Wisconsin's senior senator stopped short of saying he thinks Houlihan should be stripped of his license, saying that is up to the state's medical board. "I'm not a doctor myself, but I hope they read this report," Johnson said.
This report is a follow up to one conducted in 2014 by the U.S. Department of Veteran Affairs, which found that over-prescribing painkillers may have led to three deaths.
The facility has been at the center of political attack ads during the U.S. Senate race between Republican Ron Johnson and Democrat Russ Feingold, who have blamed each other for ignoring the issue during their terms in the U.S. Senate. In 2011 Feingold lost his seat to Johnson, who now heads the Senate Committee on Homeland Security and Governmental Affairs, the committee leading the investigation.