Why One Swiss Town Won't Accept Refugees
One of the wealthiest villages in Switzerland will pay a fine to keep refugees out.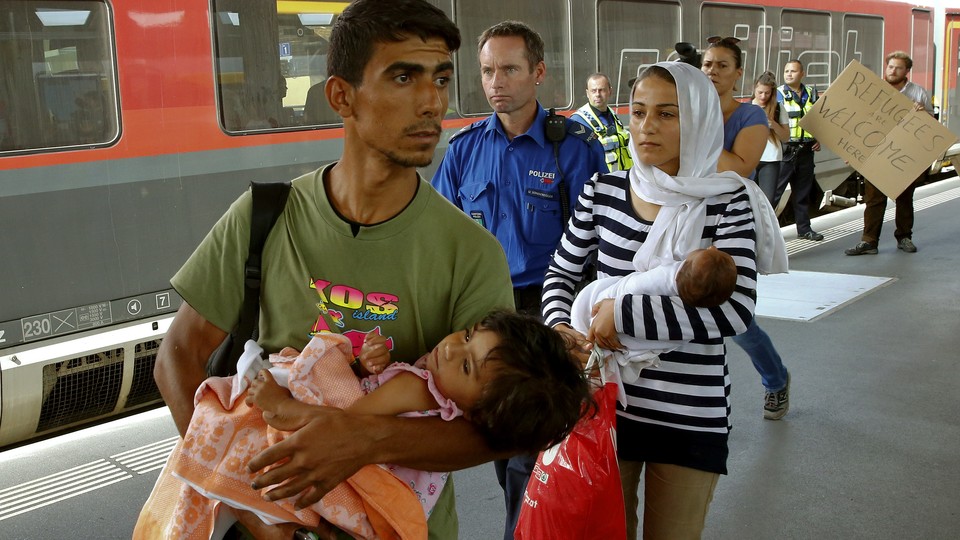 A village in Switzerland would rather pay a fine of close to $290,000 than accept 10 refugees, required under the country's quota to deal with the 1 million refugees and migrants who have arrived in Europe in recent years.
Residents of Oberwil-Lieli, one of the wealthiest villages in Switzerland, voted this weekend to keep the refugees out. They simply "wouldn't fit in" at the village of 22,000, which has 300 millionaires, residents said. One resident told The Telegraph:
"We do not want them here, it is as simple as that. We have worked hard all our lives and have a lovely village that we do not want spoiled. We are not suited to take in refugees, they would not fit in here."
Andreas Glarner, the mayor of the village, told The Telegraph he was concerned with the refugee-screening process, saying he was unsure if they were accepting Syrian refugees or economic migrants from other countries. He further said refugees "are better served by being helped in the camps nearer their homes."
Switzerland accepted 30,000 refugees between September 2014 and September 2015, according to EU data.