North Korea's Failed Missile Launch
For the fourth time this year, the communist state test-launched an intermediate-range missile.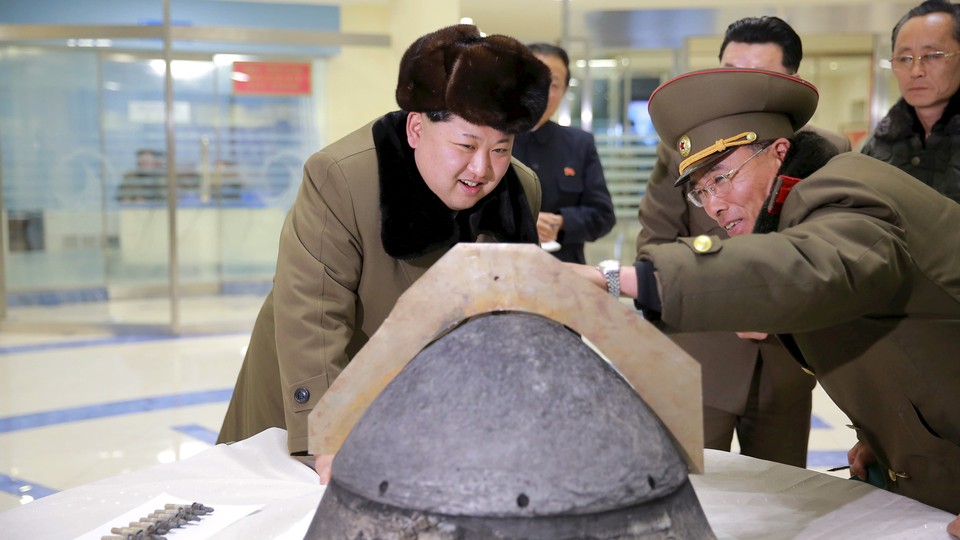 North Korea attempted to fire a missile on Tuesday, but the launch ultimately failed.
The missile fired off from the country's east coast, near the city of Wonsan, at around 5 a.m. local time, several news agencies reported, citing South Korea's military for the information.
North Korea conducted three missile-launch tests in April, all of which failed. Tuesday's launch was believed to have been an intermediate-range missile, called a "Musadan," the same as those tested last month. Reuters reported:
The North's flurry of weapons technology tests this year came in the run-up to the first congress in 36 years of its ruling Workers' Party early this month, where young leader Kim Jong Un consolidated his control.

Tuesday's launch appears to have been its first missile test since then, and experts said it was unusual to test-fire a missile so soon after a failure.

The South Korean military said the successive tests could stem from Kim's order in March for further tests of nuclear warheads and ballistic missiles.

"They must've been in a rush. Maybe Kim Jong Un was very upset about the failures," said Lee Choon-geun, senior research fellow at South Korea's state-run Science and Technology Policy Institute.
The missile fired Tuesday is capable of reaching Japan. North Korea has said it has developed a nuclear warhead that can fit on the missiles, but outside experts are skeptical of those claims. The recent launches have further isolated the communist country, even from its closest ally, China.