Midterm Time Capsule, 51 Days to Go: Manafort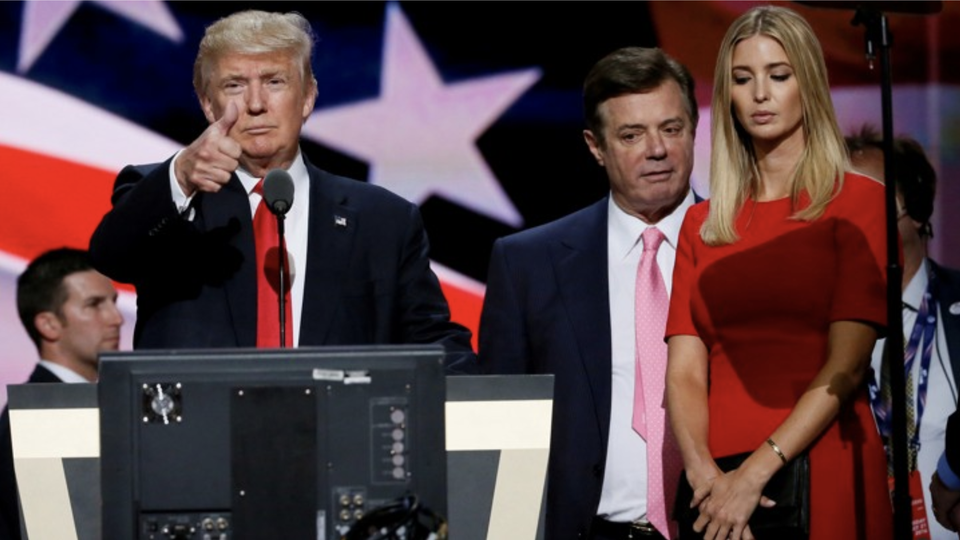 Editor's Note:
This article previously appeared in a different format as part of The Atlantic's Notes section, retired in 2021.
Two days ago, Paul Manafort made his plea-bargain deal with Robert Mueller's federal investigators. As part of the terms, he says he will cooperate fully and truthfully with the federal team—knowing that his sentencing can be delayed until his "efforts to cooperate have been completed, as determined by the Government."
As an example of a subject on which he might have useful information to share, I send you back to Trump Time Capsule #71 from the original campaign-cycle series. You see its headline below.
What we know now, and could only assume and guess and infer then, was that Manafort was lying — and so were many other people in the campaign.
And for a trip down memory lane, here is the preceding item, #70 in the series:
This one was about a warning from a career CIA official that Donald Trump was acting as, at best, an "unwitting agent" of Russian state interests.
That was ten weeks before the 2016 election. These things were knowable, and known, at the time. They're even clearer now.