Editor's Note:
This article previously appeared in a different format as part of The Atlantic's Notes section, retired in 2021.
I was very sorry to learn this week that Peter Claeys, whom you see in action above and in the family photo below, had died recently in Lille, at age 62. With his  family's permission, here is their announcement, followed by my appreciation: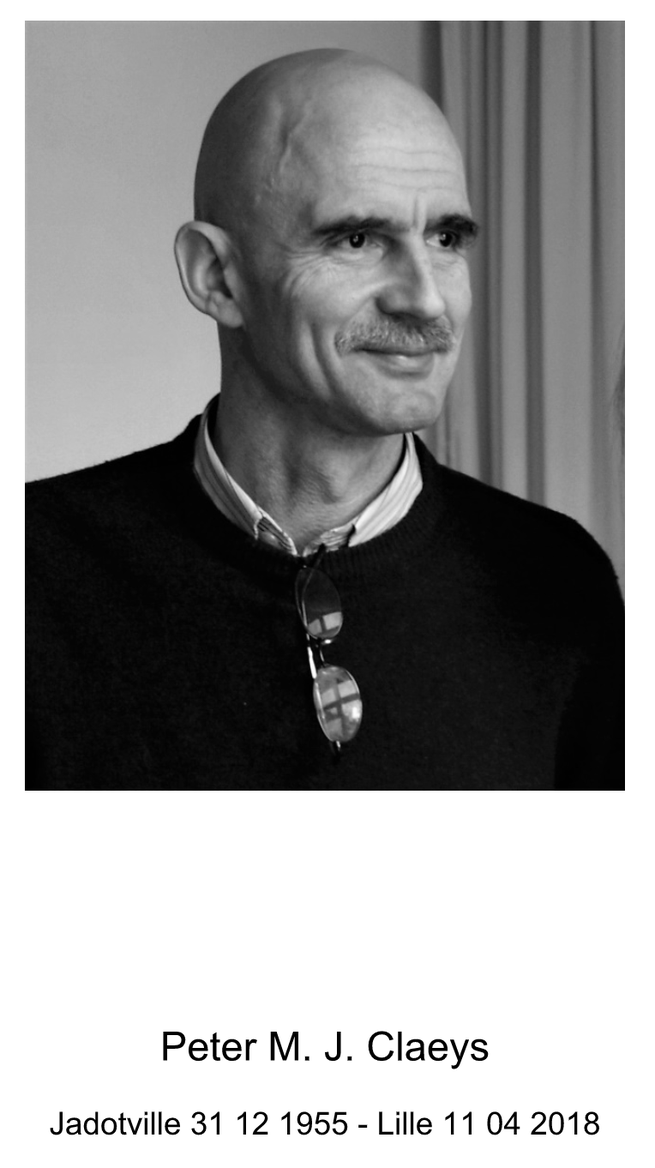 ***
Many of my most memorable moments in China were in the company of Peter Claeys. I originally met him because, after a variety of international careers, he had become the representative in China of Cirrus aircraft, the company I'd reported on and written about in the United States. We became friends because my wife, Deb, and I found him so fascinating, omni-curious, and charming. Peter and I and other aviation-minded friends in China, especially the Italian writer Michele Travierso, went to air shows together and flew around the region as often as its strange regulatory circumstances allowed.
This picture just below is from 10 years ago, after Peter and I flew a Cirrus airplane together from Zhuhai, in southern China, to Taipei, Taiwan, and got out in the teeth of a 40-knot gale.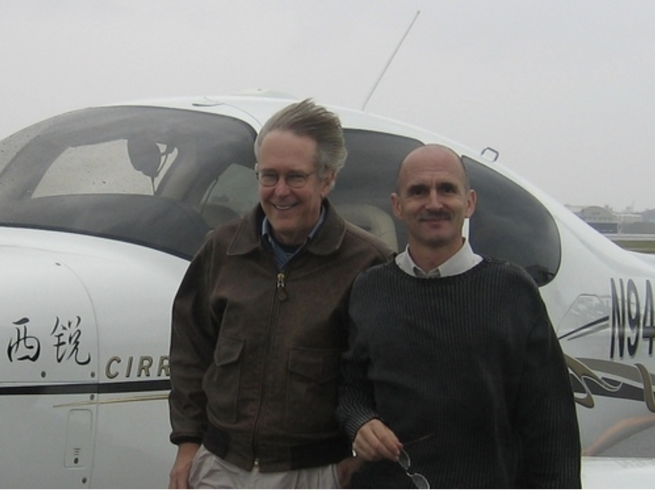 He was also the protagonist in an episode a few years earlier that was the beginning of my book China Airborne, in which we siphoned aviation gas from some old Soviet fighters and used it to tank up an airplane for a trip from Changsha, in Hunan province, down to Zhuhai. That's Peter handling the gas barrel.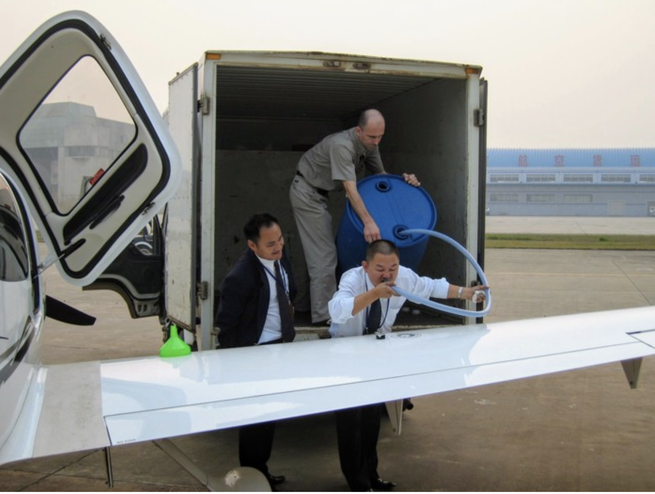 And, as in the photo that opens this item, this is how we looked at the end of that same trip, which (as I describe in the book) was the closest I've come to genuine peril in the air. In the center is Walter Wang, who made the trip with us. Peter was "Pilot in Command" of that journey, which actually was dangerous, and his expression in the picture reflects what he had guided us through.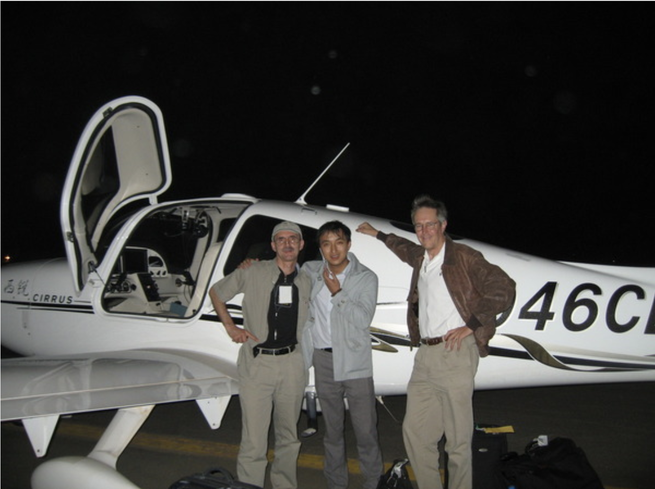 Peter, a linguistic whiz who was a superb Mandarin speaker (and was originally from Belgium, having mastered all the languages of that part of the world), was also with Deb and me when we were detained by police in Tiananmen Square at a demonstration in 2009 on the twentieth anniversary of the crackdown there, as Deb describes in her book Dreaming in Chinese. In that episode Peter played dumb about his ability to understand everything the police were saying about us, among themselves and over the radio to their supervisors, after their questions to us in English. He relayed their comments to us quietly in French, which they didn't understand. One of the rewards of expatriation is intense friendships with people who are going through the same experience of making sense of another culture. Peter knew much more about China (and the world) than I did, and I always enjoyed learning from him and exploring with him.
He was generous, humorous, urbanely cultured, and wry. My sympathies to his daughter and relatives, my gratitude for having known him as a friend.