Conservation in Nebraska: 'Our Hope Is For People to Think of This as Not Just Flyover Country'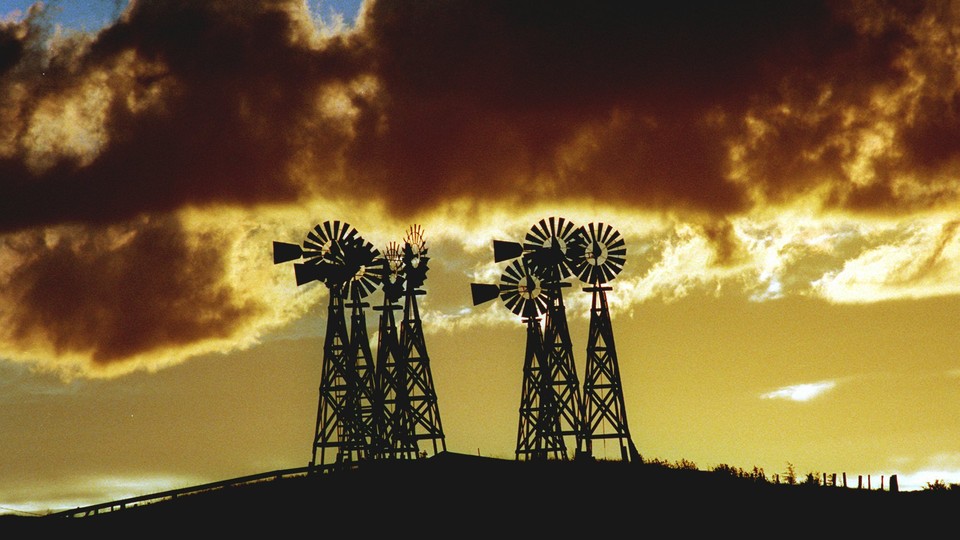 Editor's Note:
This article previously appeared in a different format as part of The Atlantic's Notes section, retired in 2021.
In announcing a $165 million gift for preservation of coastal land in California, the tech-industry Dangermond family said that they were trying to set an example for other rich people like themselves. But they also suggested that non-billionaires, through much smaller scale community and neighborhood efforts could cumulatively make a large environmental and livability difference.
The previous two installments in this conservation series gave illustrations of local, statewide, and regional efforts: first in Europe, and then in several coastal American states: Hawaii, Oregon, and Maine.
Now a report from Nebraska, on a major prairie-conservation effort underway there. This comes from William Whitney, executive director of the Prairie Plains Resource Institute in Aurora:
With much interest I read your recent piece in The Atlantic online about the Dangermond Preserve, the follow-up email from Europe, along with your interest in finding more examples of community based conservation work from across the country. I am founder and director of a land trust called Prairie Plains Resource Institute in Aurora, NE.

From Prairie Plains Resource Institute

As an isolated independent nonprofit in a town of 4,500 people we have somehow succeeded where simply surviving is difficult enough—since 1980—in community based grassland preservation, ecological restoration and education.

Prairie Plains Resource Institute owns eight gorgeous prairie natural areas in Nebraska; acquiring two of these properties included significant participation from local communities. For example, our most recent preserve, the 650-acre Sherman Ranch along the Platte River, was purchased with substantial financial support from our under-300 membership; also including major support from six local foundations (unusual for this type of project in a rural agricultural area); from Nebraska Environmental Trust; and a large national conservation organization, Ducks Unlimited.
These preserves are iconic examples of the Central Great Plains landscape, places for people to learn and enjoy the outdoors. They are also working laboratories for our ecological restoration and management activities, which include weedy tree and shrub removal, prescribed burning and grazing. This work is important for wildlife and biodiversity conservation, and water conservation, as well as renewing the productivity of working rangelands.

There are many people doing this type of work across Nebraska and the Great Plains. It is difficult, but rewarding work. The future need is to leverage what we have learned to others. This can only happen in a deeply effective sense through one-on-one interactions, educational programming and helping people understand the multiple benefits of native grasslands. It is our hope that the continual loss of grasslands due to political and economic decisions from both inside and outside the region will eventually be stopped.

The Great Plains is a crucible of tensions between interests related to industrial agriculture, grassland and riparian preservation, surface water and groundwater issues, biodiversity , rural community survival, demographic challenges, etc.

Our hope is to help people think of this as not just flyover country. Obviously there is much good to say about the region - the culture and history, agricultural successes and more. Good conservation work is going on as well. Conservation is not a major mainstream media topic nationwide, much less the Great Plains—but it needs to be!