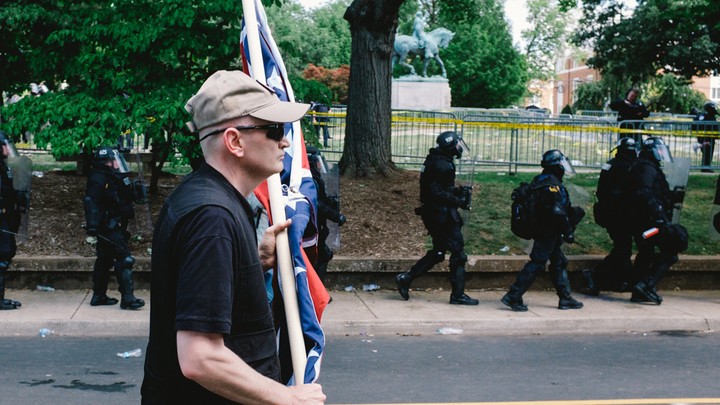 Violent clashes broke out in Charlottesville, Virginia, on Saturday after white-nationalist groups marched through the University of Virginia's Emancipation Park by torchlight on Friday night.
The "Unite the Right" gathering protested the city's plans to remove a statue of Confederate general Robert E. Lee from the park as well as other ideological grievances. After white nationalists began to skirmish with counter-protesters on Saturday, Virginia Governor Terry McAuliffe declared a state of emergency at the request of state law-enforcement officials. The day turned deadly after a driver slammed his car into a crowd of counter-protesters, killing one woman and injuring 19 others.
Two Virginia State Police officers died later in the day when their helicopter crashed while monitoring the protests. Democratic and Republican leaders strongly condemned the white-nationalist demonstrations as hateful and un-American, while President Trump denounced bigotry and violence "on many sides."
---
We want to hear what you think about this article. Submit a letter to the editor or write to letters@theatlantic.com.
Seth Herald
is a photographer based in northwestern Ohio.