And Back Where We Started
Editor's Note:
This article previously appeared in a different format as part of The Atlantic's Notes section, retired in 2021.
The picture below is how it looked six months ago, when we were headed westward from Gaithersburg airport, outside Washington, to Redlands, California, where we've spent the intervening months. (This note follows up on two previous cross-country flying reports, here and here.)
It was below freezing back then; the wind was howling; we had an electric heater (the yellow cord) plugged into the plane overnight to keep its engine block warm enough to have a chance of actually starting. The second before this picture was taken I was saying, "I cannot believe it is this cold!" And the stuff around our feet is more or less what we've lived off in the past few book-writing months.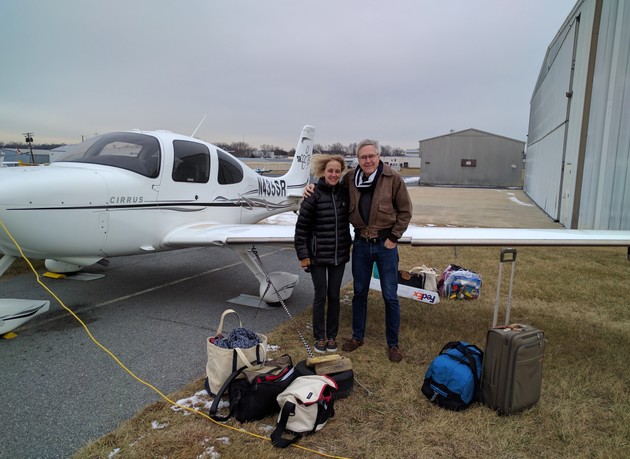 This afternoon, we arrived back in Gaithersburg, on what will probably (sigh!)  be our final cross-country trip in this airplane. As we did with its predecessor when we moved to China 11 years ago, we must (sadly) sell this plane before heading to England late this summer. It has served us well. And we'll hope to rent planes while overseas, and to buy back into the used-plane market on our return.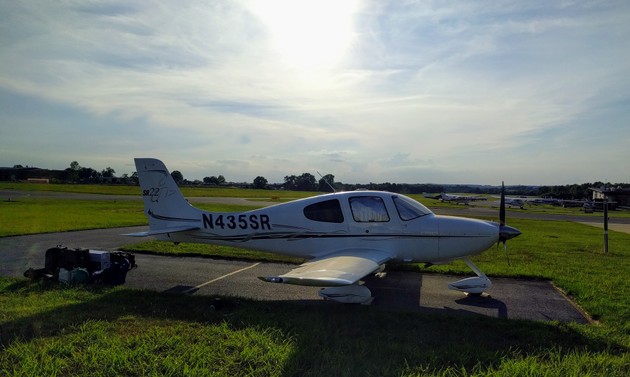 In closing the loop from the previous reports, here was FlightAware's version of the route from Red Oak, Iowa, to the DC area today, with a stop for gas in Muncie, Indiana.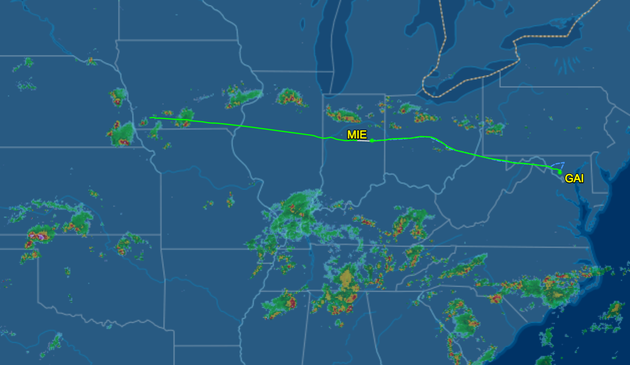 ***
Long-term advice for your Fourth of July enjoyment: Nearly twenty years ago, when we were living in Berkeley, California, we happened to be flying in our earlier-model Cirrus airplane from southern California, where my parents lived, back to our home in Berkeley (really, the nearest airport, in Concord) on the evening of July 4. Going up through the Central Valley, in twilight, we saw from above the fireworks celebrations in Bakersfield, in Fresno, in Hanford, in Merced, in Modesto, in Stockton. Highly recommended if you ever have or make the chance.
Happy Independence Day!