Quoted: The Apocalypse Edition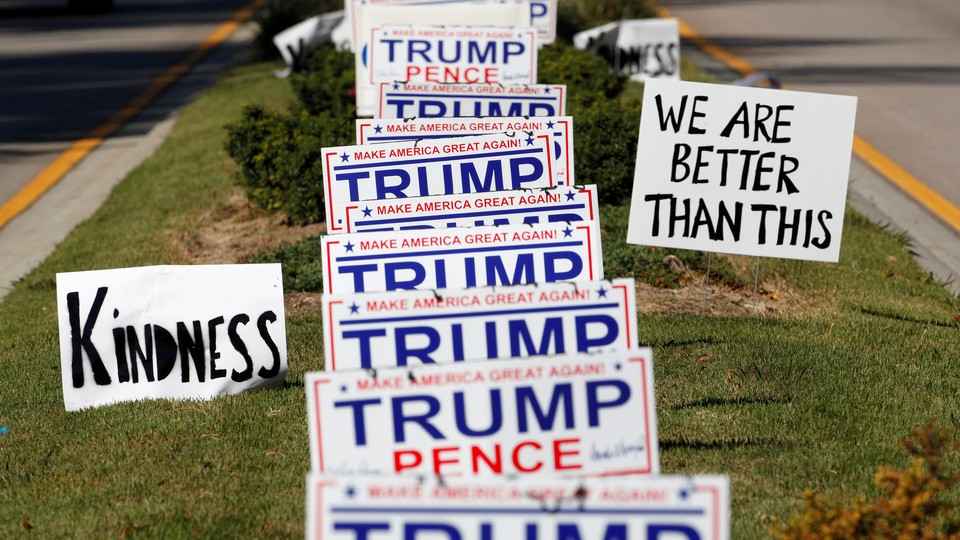 Editor's Note:
This article previously appeared in a different format as part of The Atlantic's Notes section, retired in 2021.
"If they said the world was ending in a week, I'm willing to bet that comedy shows would be sold out. ... So, if anything, this time feels more normal than most days would in my life," —Trevor Noah, the host of the Daily Show, on the countdown to Election Day.
"Really, it's like the Jersey Shore with less alcohol," —Bill Lesniak, a voter in Chicago, on the scandals of the presidential campaign.
"I don't think either of us met the other and said 'I'm so excited to waste years of my life making yours miserable,'"—an Atlantic reader, reflecting on a toxic relationship.
"I don't want to go down in history as the generation that was offended by everything," —Nicole Been, a college student who supports Donald Trump.
"We need to change out the formula of the Jesus juice they're drinking so they're not so righteous they're wrong," —Cynthia Edwards Paschall, who supports Hillary Clinton, on her fellow North Carolina voters.
"We all come together in this one pathway. We cross; we are part of two cultures. It shouldn't be seen as an obstacle," —Mayra Kahori Vidaña Sanchez, a college student in El Paso, Texas, on the U.S.–Mexican border.