What Do You Know ... About Digital Warfare?
Editor's Note:
This article previously appeared in a different format as part of The Atlantic's Notes section, retired in 2021.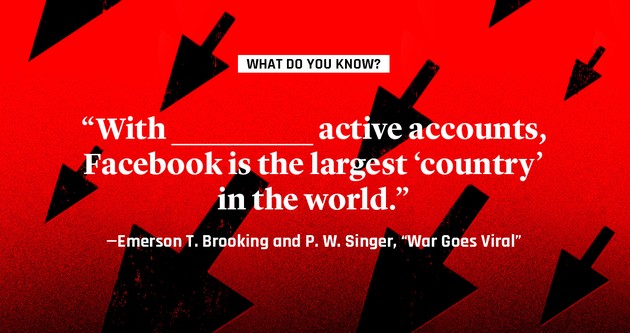 In the November 2016 issue of The Atlantic, our writers explored how social media got weaponized, the solution to smartphone addiction, the future of surveillance, the agonies of online dating, and much more.
Have you read it cover to cover? If so, it's time to test your memory. The quiz below contains 21 surprising facts, each one drawn from a different article in our latest issue. Each question includes the page number where you can find the answer, so if you've got a copy of the magazine handy, you can follow along on paper. Otherwise, go to the online table of contents, where the articles are listed in the same order as they appear in the quiz.
Good luck!
For further tricky questions and surprising facts, try our weekly news quiz, and subscribe to our daily newsletter.