Quoted: The Not-So-Nice Edition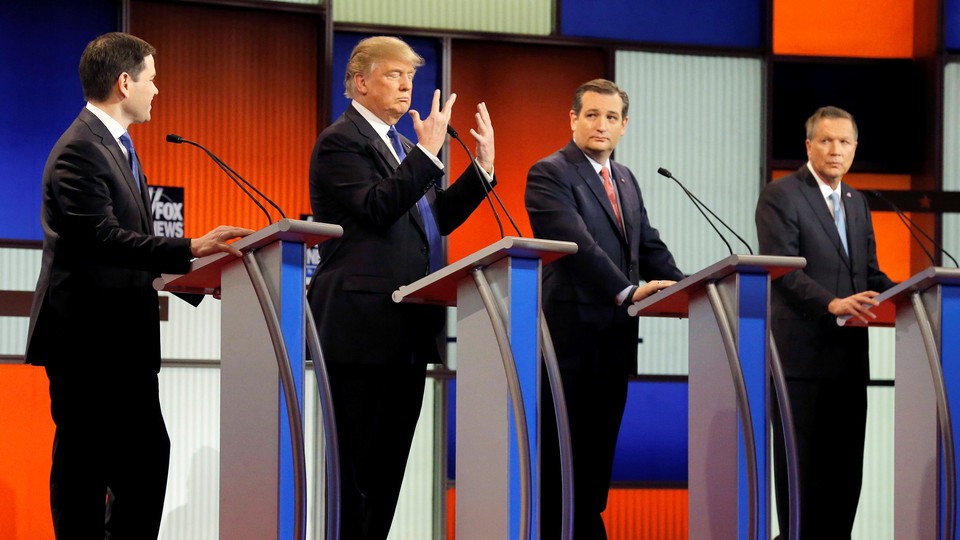 Editor's Note:
This article previously appeared in a different format as part of The Atlantic's Notes section, retired in 2021.
"You know, I consider myself to be a nice person. And I am not sure they ever like to talk about that," —Donald Trump, the Republican nominee for president.
"Male atheists are bad. Women atheists are genuinely considered monsters," —Leigh Eric Schmidt, who studies the history of atheism in America.
"Look, if somebody tried to be your friend really annoyingly and really wanted you to do this weird thing like buy Budweiser, understandably, you'd want to stay away,"—an Atlantic reader, on Instagram ads for beer.
"We evolved in hunter-gatherer times. If someone steals your meat, you don't think 'Should I go after him?' No! You strike back quickly,"—Jennifer Lerner, who studies how emotions can influence decision-making.
"If you have a kid who's a great student, who loves school, who's doing well, who's happy, who's thriving, that's fantastic. That's great. But what if you don't?" —Margot Machol Bisnow, who studies how kids become successful adults.
"To be Brangelina is to be extravagant, beautiful, sexy, romantic, exotic, adventurous ... I think that will continue." —Vanessa Díaz, who studies celebrity media, on the Jolie-Pitt divorce.