Quoted: The Unpredictable Edition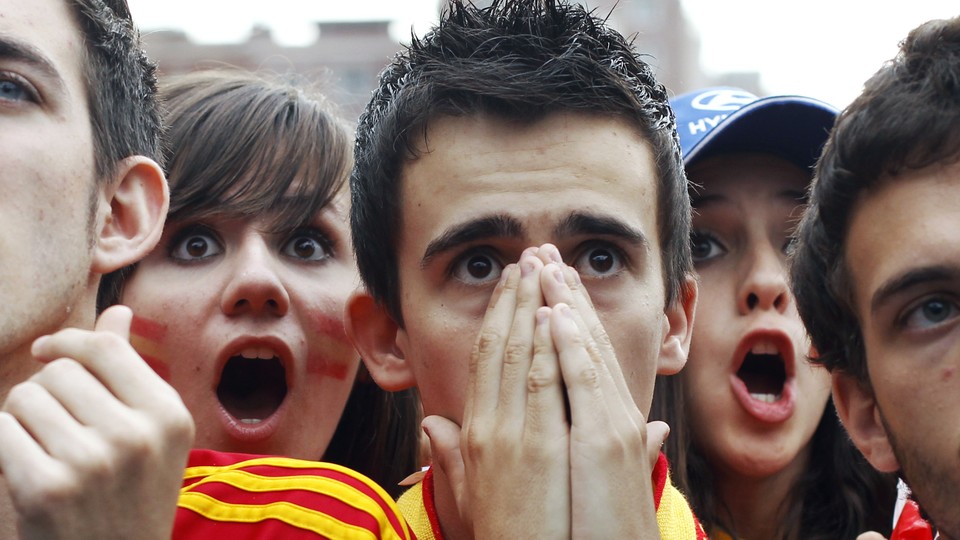 Editor's Note:
This article previously appeared in a different format as part of The Atlantic's Notes section, retired in 2021.
"When people choose a wealth manager … they have to pick someone they want to know everything about them: about Mother's lesbian affairs, Brother's drug addiction, the spurned lovers bursting into the room," —a wealth manager based in London.
"Now that [our children] are parents themselves, we're very careful not to talk about it because we can upset them very easily," —Sarah Levine, an anthropologist, on researching parenting around the world with her husband.
"This article is comforting in a way I did not anticipate," —an Atlantic reader, on reading about what it feels like to die.
"Once you get yourself on that path where you're willing to find something delightful in laundry and in dishwashers, it means that you train yourself to be able to find it almost anywhere in almost anything," —Ian Bogost, who studies play.
"When I was 9 years old my mother went to a child psychologist and said, 'I got this 9-year-old boy, and all he wants to do is hang around a funeral home.' That guy said, 'Well, he'll outgrow that,'" —Bob Arrington, a funeral director.