America by Air: The Birth of the Costliest Wildfire in U.S. History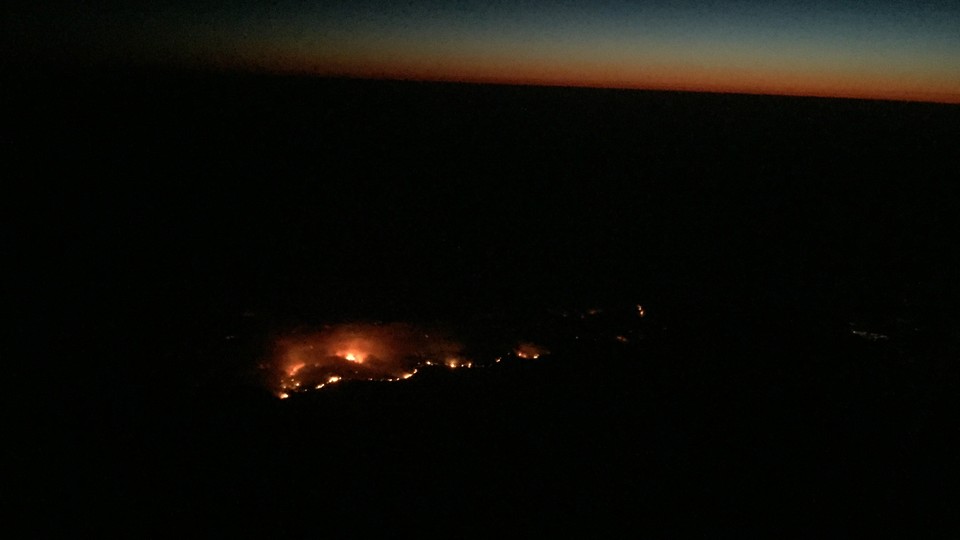 Editor's Note:
This article previously appeared in a different format as part of The Atlantic's Notes section, retired in 2021.
I wrote a post yesterday about the wildfire raging along California's Big Sur coast that has surpassed the $200 million-mark to combat—and it's only two-thirds contained. A reader in California, Christopher Baker, saw the fire when it started two months ago. He writes:
I saw your article and thought you'd find interesting the enclosed photo I took out the window of a Southwest flight on the evening of July 23 flying north from San Diego to San Francisco. It was extremely clear and I saw what I think is the first day of the fire out the window. The fire was very bright but still somewhat small, and I think I could see backfires started by the firefighters. It's a remarkable sight because during my 50 years in California I've seen many brushfires from the air but never was the view this clear; normally they are obscured by the smoke.
At its peak last month, more than 5,600 firefighters were working to put out the blaze. It's destroyed 57 homes and threatens another 400. And all of this because someone left a small campfire burning while visiting Garrapata State Park.