America by Air: Sunrise, Sunset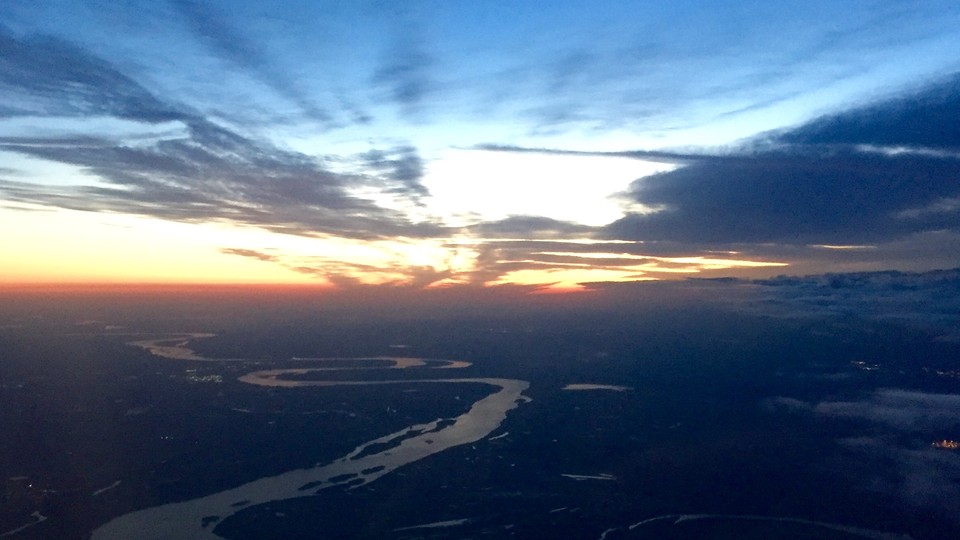 Editor's Note:
This article previously appeared in a different format as part of The Atlantic's Notes section, retired in 2021.
Reader Amanda sends in two gorgeous photos—the first of sunrise over the Mississippi River, near her hometown of Memphis, Tennessee:
I'm a college student who frequently travels for school, for extracurriculars, and for summer programs. Being a student means I'm living on a budget. Translation: Most of my flights take off either pre-dawn or very late at night. Despite the absolute obliteration of my circadian rhythm, there is a silver lining—I get to see the sun rise and set over many cities both foreign and familiar.
I flew out of New York City twice a year as a college student, so Amanda's shot of sunset over Manhattan was a welcome sight to me: