America by Air: The Continental Divide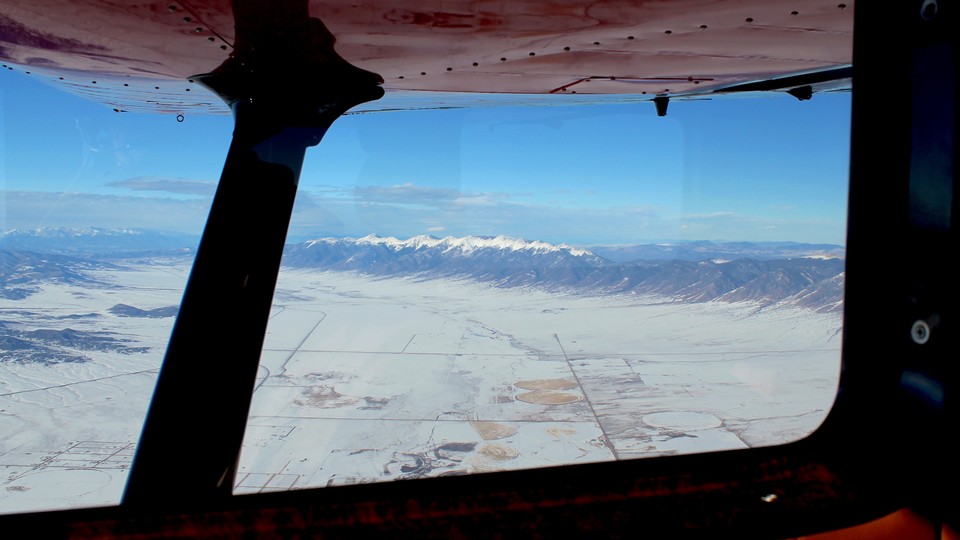 Editor's Note:
This article previously appeared in a different format as part of The Atlantic's Notes section, retired in 2021.
One of our best reader contributors to our series, Jimmy Rollison, sends another great view:
Looking north after passing Colorado's Great Sand Dunes National Monument [captured by an earlier reader photographer], one cannot miss seeing the "Continental Divide" that has been the inspiration for many many artists. [French poet and aviator] Antoine St. Exupery's famous quote is best applied here on this delivery flight: "I fly because it releases my mind from the tyranny of petty things."
Jimmy adds, "Did you ever wonder why the terminal at Denver Airport looks like it does?" He's referring to this striking structure, the Jeppesen Terminal: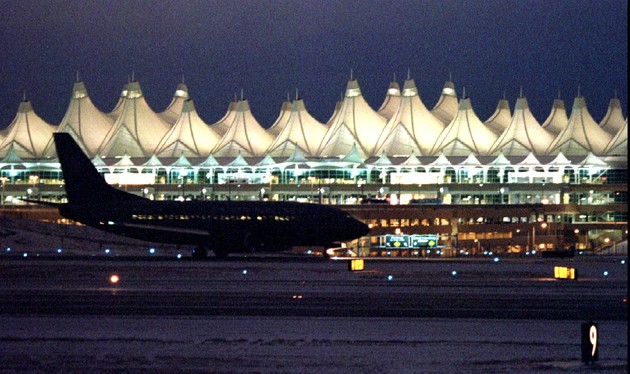 Here's how the terminal's creator, Fentress Architects, describes it:
The form evokes the majestic snow-capped peaks of the Rocky Mountains, Colorado's international signature. Sustainably, the fabric roof provides considerable daylighting, and low heat absorption reduces build-up due to sunlight radiation. A survey by the American Institute of Architects ranked the terminal as #4 on its list of favorite American architectural landmarks, while Business Traveler magazine readers voted DIA the "Best Airport in North America" every year from, 2005-2010. As the largest structurally integrated tensile-membrane roof in the world, DIA is a memorable threshold welcoming all to Colorado and the West.