America by Air: Cumberland Riverboat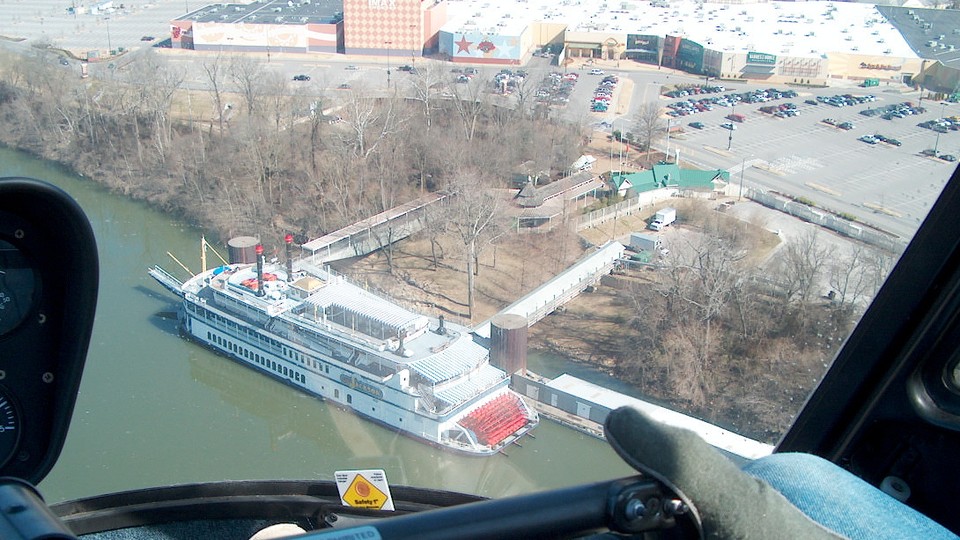 Editor's Note:
This article previously appeared in a different format as part of The Atlantic's Notes section, retired in 2021.
From a reader in Suffolk, Virginia:
Hi. This is a view from a helicopter of a riverboat near Opryland in Nashville, TN [on the Cumberland River]. It was taken in February 2004 during a ferry flight from Seattle, WA to Newport News, VA. Hope this helps.
Indeed it does; Tennessee is on our dwindling list of states that haven't been covered in America by Air. Only 13 remain now (CT, GA, ID, IN, IA, ME, MS, NM, ND, RI, TN, VT, WV), so if you have a good aerial view from one of those states, please shoot it our way. Once we get to zero, I'm thinking of a launching a similar series of photos outside the U.S.
By the way, here's a satellite view showing how close Opryland is to the boat dock our reader flew over: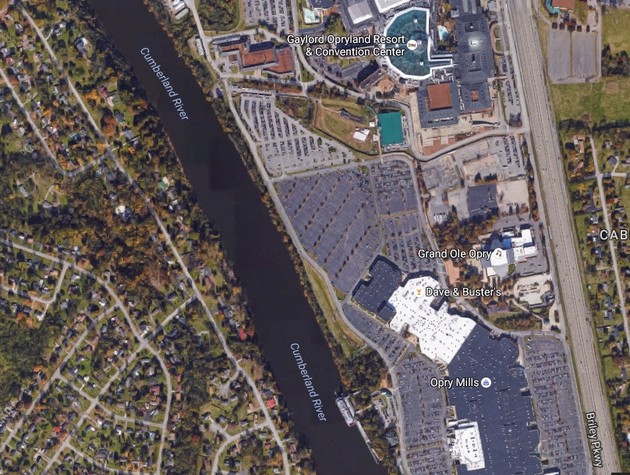 And if you're wondering what our reader means by "ferry flight," here's a helpful definition: "delivery flights for the purpose of returning an aircraft to base, delivering a new aircraft from its place of manufacture to its customer, moving an aircraft from one base of operations to another or moving an aircraft to or from a maintenance facility for repairs, overhaul or other work."