A Father's Struggle to Stop His Daughter's Adoption, Cont'd
Editor's Note:
This article previously appeared in a different format as part of The Atlantic's Notes section, retired in 2021.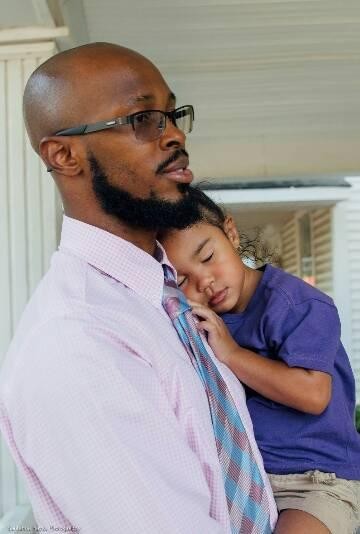 Last summer, I wrote a feature article for The Atlantic on Christopher Emanuel's struggle to stop his daughter's adoption. Chris had been in an interracial relationship with a young woman whose family hated that she was dating a "nigger," so when she got pregnant in 2013, she secretly arranged for someone to adopt the baby. Her labor was induced early and the adoptive parents took Baby Skylar home.
Luckily, Chris had registered as a putative father under the South Carolina Responsible Father Registry, one of only 279 men who did so that year. In the end, Chris successfully won custody of Skylar, who came home with him after spending seven weeks with the adoptive parents.
Some readers of my article wondered if Chris would remain a responsible parent, or if he could raise Skylar on his own. One commenter seemed skeptical: "Let's wait 15 years to see if there is a happy ending." Another commenter, named General Realist, wrote, "I dare the reporter to revisit this scene two or three years from now. But he won't, I'll bet."
I actually communicate with Chris on a weekly basis. We exchange pictures of our children, recycle kids' clothes to each other, and talk about plans for the future. Chris founded a 501c3 status nonprofit, the Sky Is the Limit Foundation, which "educates, empowers, and promotes responsible fatherhood, the benefits of registering, the rights of putative fathers." The foundation has a very active Facebook page, and also an Instagram account that features daily posts of fathers and their children.
Mentoring fathers is a crucial part of protecting their rights. Registration can be difficult in some states, like Utah, and Chris advises fathers in their custody battles. He is currently mentoring 10 fathers from California, Virginia, Illinois, Georgia, and, of course, South Carolina.
On July 23, the Sky Is the Limit Foundation co-sponsored Aiken Unity Day with other local organizations to "bridge the gap between the community and law enforcement by creating an environment of fun, with a particular focus on our children." They have a fundraising goal of $100,000 by December 9, 2017. Part of the development effort is the sale of #TeamSkylar t-shirts.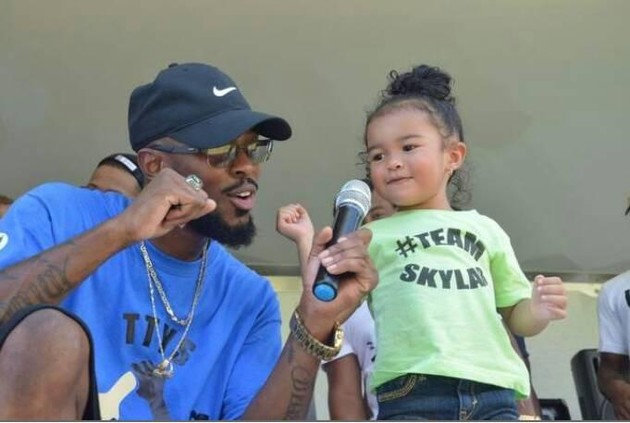 To spread the word, Chris has partnered with the South Carolina Center for Fathers and Families. He travels through the state and speaks to different organizations and coalitions about what it takes to become a responsible father.
***
Chris and I speak all the time, but I just interviewed him so he could update his story in his own words.
What's a typical day?
Every morning, Sky wakes up next to me and says, 'Wake up, Daddy!' We'll say a prayer, brush our teeth, read a book, and we eat breakfast. I have to be at work (as a manager at a furniture store) at 9, and my mother or my aunt stays with her during the day for now. She's about to start at a school for 3-year-olds in the fall. She's so smart! She enunciates her words so clearly. She can count to 20. She can name every part of her body. She can say her ABCs. She likes Barney.
What happens at the end of the day?
When I get off work, it's all, "Daddy! Daddy! Are you home? I missed you! I love you! I want a hug." We play, read a book, eat. We just have fun.
What about dating?
My main focus is my daughter. I'm a package deal.
Any final thoughts?
I want to paint a positive image of fathers, and let the world know that there are great fathers out there. I can't help everybody, but I can encourage them to keep fighting.