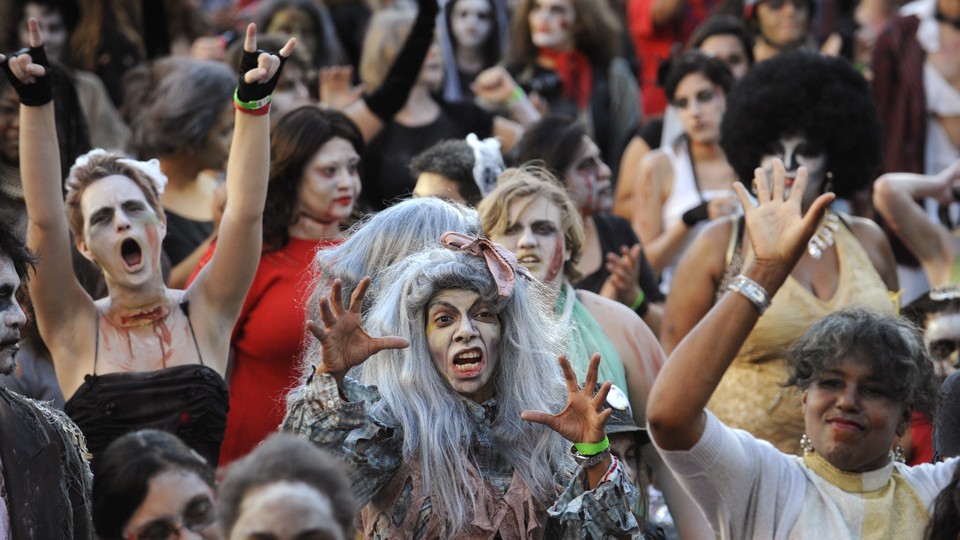 Editor's Note:
This article previously appeared in a different format as part of The Atlantic's Notes section, retired in 2021.
"It's become a zombie party," —Jill Stein, the Green Party candidate, on the Democratic Party.
"I hope it's haunted, but it hasn't been yet," —Poppy Liu, on living communally in a renovated doll factory.
"We take maps very seriously," —Brian McClendon, a vice president at Uber.
"The issue I have with internet 'political discourse' is that so many people want to be 'heard.' They want to express their emotions. Very few people are discussing the issues," —an Atlantic reader, on Trump's "Ask Me Anything."
(Previous quotes from our sources here)