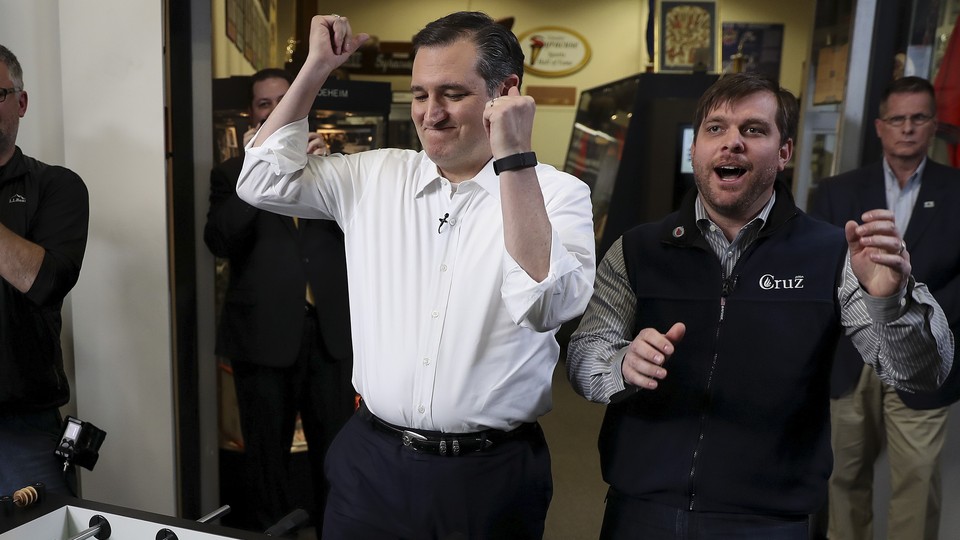 Editor's Note:
This article previously appeared in a different format as part of The Atlantic's Notes section, retired in 2021.
"That took a lot of cojones," —Selena Coppa, an alternate delegate to the Republican National Convention, on Ted Cruz's refusal to endorse Donald Trump.
"Textbooks are commercials for the countries they're made in," —Gregory Michie, a middle-school social-studies teacher in Chicago.
"In the absence of fire, eating wax is a risky business," —ornithologist Claire Spottiswoode on why honeyguide birds, which eat wax from bees' nests, need humans.
"This Shacklebolt guy. I don't even know if he's a real wizard … I wanna see his NEWTs,"—an Atlantic reader imagines Trump running for Minister of Magic.
"I just typed 'cru' into the Reuters [photo] search window and its two suggestions were 'cruz ted' and 'crusted scabies,'—The Atlantic's Rosa Inocencio Smith in a Slack message to me while composing Quoted today.
(Previous quotes from our sources here)