Editor's Note:
This article previously appeared in a different format as part of The Atlantic's Notes section, retired in 2021.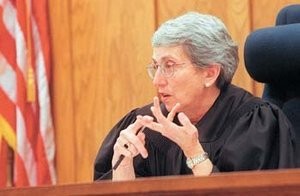 Five years ago, when I was holed up in Beijing finishing a book, I had the delight and privilege of inviting successive teams of Guest Bloggers to appear for a week each in this space. This was back in the era when sequential, thinking-in-public blogs were a standard form of online discourse, before they gave way to today's dominant model of standalone articles mainly circulated via Facebook and Twitter links.
At the time I felt fortunate for, and in retrospect I feel astonished by, the array of people who agreed to take on this task. You can read the whole 40-plus member list, with links to their writings, here.  We had software developers, ambassadors, air-traffic controllers, family members, industrial titans, philosophes, and others — plus a person who was a judge, active pilot, and former CIA employee all in one.
That was Glenna Hall. I never met her, but I respected her and felt I knew her based on correspondence over the years. I was very sorry to learn that she had died of cancer, at her home in the San Juan Islands of Washington state, a week ago.
Here are some illustrations of what she wrote in this space, which begin to suggest the range of her interests and talents:
My admiration to Glenna Hall for the life she lived, and my sympathies to her friends and family on her loss.