America by Air: Monumental Views of the Mall
Editor's Note:
This article previously appeared in a different format as part of The Atlantic's Notes section, retired in 2021.
For Independence Day, a collage of photos from three readers on the flight path leaving Reagan National: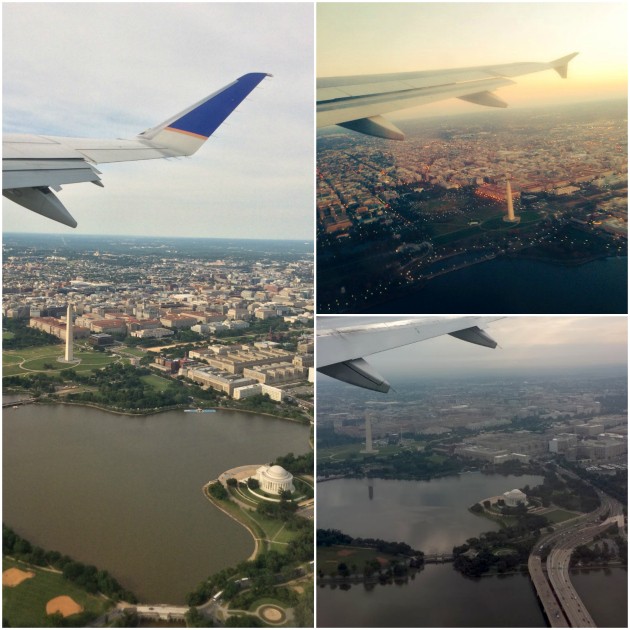 Bill Ruch sent the lower-right photo, adding: "There's a reason why I go out of my way to book a seat on the right side of the plane when flying out of DC." Jim Ciszewski sent the sunny one. Jada Chin sent the upper-right one:
Weary from waking up for my early flight to Boston, I peaked outside my window view to see the sun rising as the plane took off from DC. The city from above looked so small, and I could see the array of lights from each building shine next to the Washington Monument. This was no ordinary sunrise. It was a perfect view of the city that I call home.