America by Air: Great Balls of Cotton
Editor's Note:
This article previously appeared in a different format as part of The Atlantic's Notes section, retired in 2021.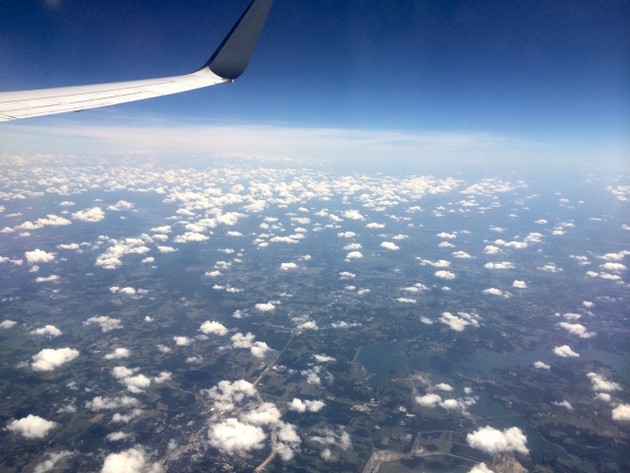 These photos were taken on the last leg of a long trip back from visiting family in Seattle to my "opposite Washington." The location is somewhere between Dallas/Fort Worth airport and Washington, DC. I love the contrast of the green landscape barely visible beneath the cotton ball clouds.

What a fun series!
Four states within our reader's potential flight path—Kentucky, Mississippi, Tennessee, West Virginia—are still missing from our America by Air series, in our quest to get all 50 states. If you happen to have a good aerial photo above one of those four, please send it out way: hello@theatlantic.com.