America by Air: Glowing Plumes of Steam
Editor's Note:
This article previously appeared in a different format as part of The Atlantic's Notes section, retired in 2021.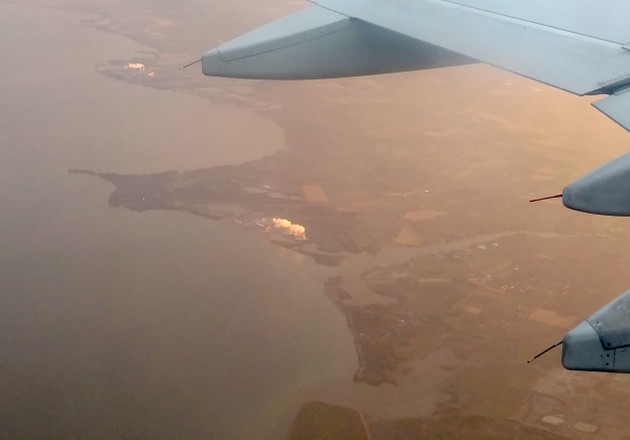 A reader sends a drab view over a nuclear power plant in Michigan (the first one visited by a U.S. presidential candidate—McCain in '08):
This photo was taken on the approach to DTW [Detroit Metropolitan Airport]. I had made this same flight from RDU [Raleigh–Durham International Airport] to DTW earlier in the week and noted that when I took off I had a clear view of Sharon-Harris nuclear power plant in NC on takeoff and Fermi II nuclear plant in MI on approach for landing. When I made the flight again, at dusk this time, I noticed the stack plumes from Fermi II almost glowing on the ground.
Here's a previous America by Air above a wind-powered plant. If you happen to have a good photo sailing over solar panels, or maybe a coal plant, please send our way: hello@theatlantic.com.