America by Air: A Grand View of Old Glory
Editor's Note:
This article previously appeared in a different format as part of The Atlantic's Notes section, retired in 2021.
For a belated bonus tribute to Independence Day—which we marked on Monday with three photos above the National Mall and its monuments—here's a natural monument: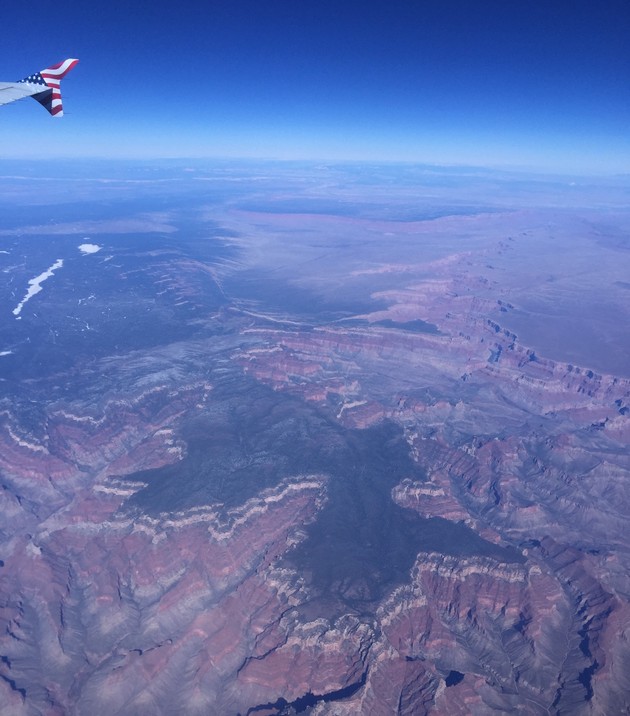 From reader Daniel in DC:
I flew out to Los Angeles late last year. I'm a good plane sleeper and was snoozing, but luckily I awoke just as we were flying over the Grand Canyon. Buildings, mountains and monuments tend to look tiny when viewed from the air, but nothing can diminish the awesome size of one of America's greatest national landmarks.
If you happen to have any great aerial views above a national park, please let us know. When I asked Daniel if he was on an American Airlines flight, he replied:
Haha, yeah I thought that might be an appropriate touch given the name of the series. Good guess but it's Virgin America. I guess as we're seeing from the Budweiser "America" rebrand, no one does campy faux patriotism like the Europeans.