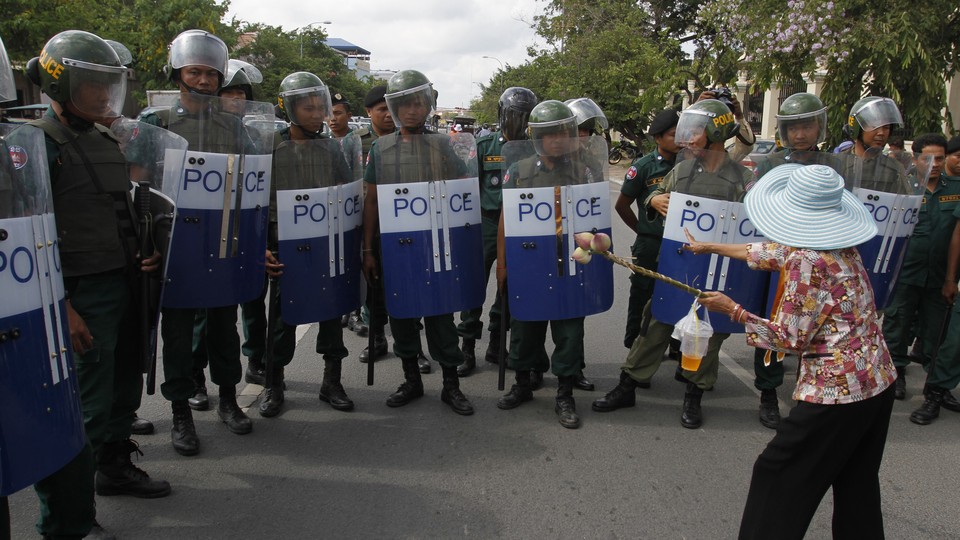 Editor's Note:
This article previously appeared in a different format as part of The Atlantic's Notes section, retired in 2021.
"This all begins to look and feel a little but like martial law," —Christine Link, who advocates for civil liberties, on city restrictions against protesters.
"A bonanza for archaeology," —what Jesse Casana, an archaeologist, calls Cold War-era spy satellite photos.
"It's gotten to the point where some parents have said, 'I'm not sending my kids to school because that's where they get killed,'" —Ronald Holle, a meteorologist, on lightning strikes that hit African schools.
"Disruption politics are the future, be they from right or left,"—an Atlantic reader, on the House Democrats' sit-in for stricter gun laws.
(Previous quotes from our sources here)