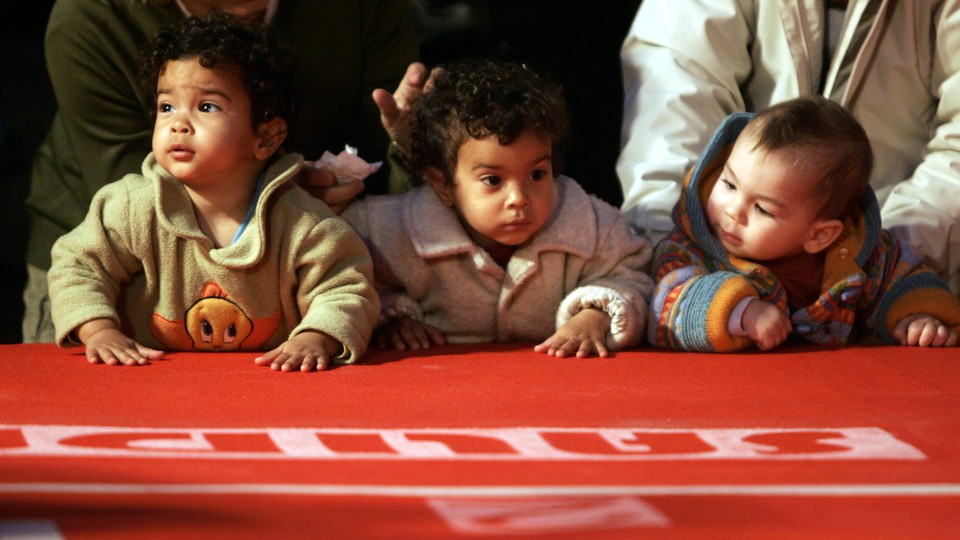 Editor's Note:
This article previously appeared in a different format as part of The Atlantic's Notes section, retired in 2021.
"When kids are born, they're already little scientists exploring the world," —Estela Renner, director of a new film about babies' development.
"The mechanism is like the consistency of pastry, like filo dough," —Brendan Foley, a marine archaeologist, on a machine from 200 B.C.
"You don't just want the bad guy to get it, you want the bad guy to get it so he hurts," —David Edelstein, a film critic, on how justice works in movies
"The waste of resources is immense, not even accounting for the time … we could rather spend as productive members of society instead of as rats navigating the healthcare maze," —an Atlantic reader on the difficulty of getting health insurance for a newborn.
(Previous quotes from our sources here)