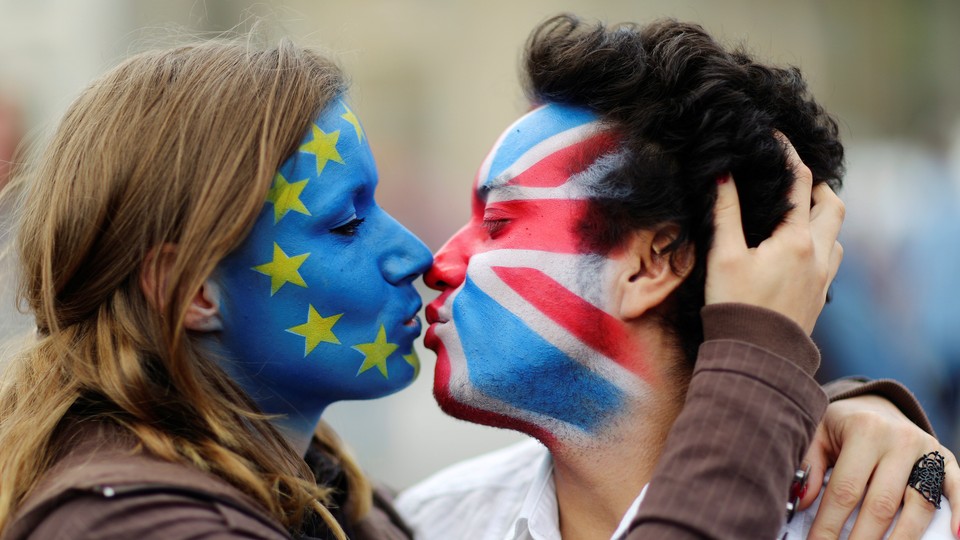 Editor's Note:
This article previously appeared in a different format as part of The Atlantic's Notes section, retired in 2021.
"We've got Europe in our DNA; half my family are French, we've got staff here on an EU visa, and some of us are the children of immigrants. I wanted something to cheer us up," —John Kershaw, who created a dating app for Brits who voted to remain in the European Union.
"To me food is kind of that oral tradition. It's something that can be lost if we don't take the time to focus on it," —Ben Jacobs, owner of Tacobe, a Native American restaurant.
"My parents worked in manufacturing all their lives, and back in the day, they made a lot more. But we're still kind of stuck in the middle like everybody else," —Kyle Olli, a Wisconsin resident.
(Previous quotes from our sources here)