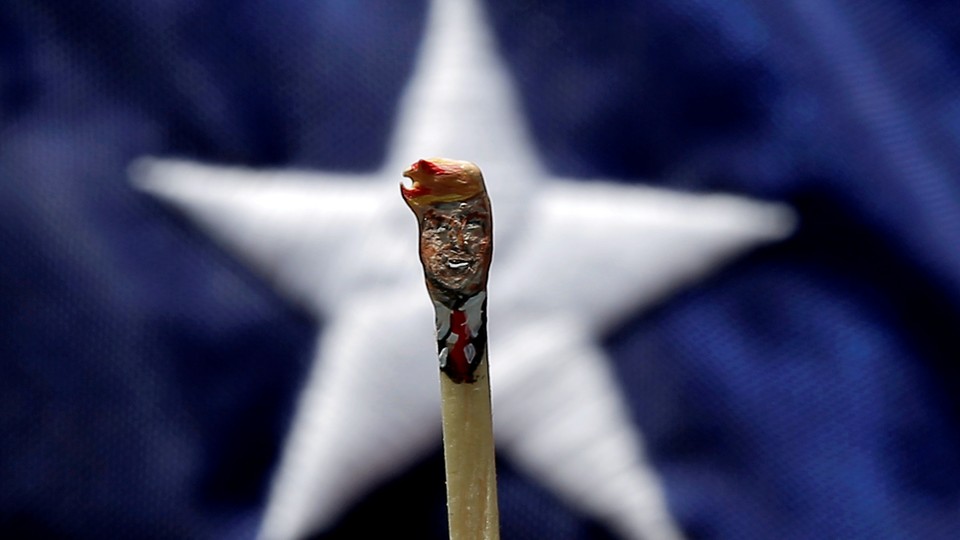 Editor's Note:
This article previously appeared in a different format as part of The Atlantic's Notes section, retired in 2021.
"I think for some people, hearing about Donald Trump is like reading their Peanuts strip, like, something happened to their favorite cartoon character," —Seth Meyers, the late-night television host.
"Rather than call her parents or apply for a suspension, we sat in a circle and talked about how her action damaged the trust of the community," —Michelle Patterson Murray, a middle school assistant principal, on how best to discipline children.
"Our public health infrastructure is at the point of breaking. Our mantra has been to 'do more with less,' but now we're doing less with less," —Bill Smith, who runs an organization focused on STD prevention.
"Tennessee has lost a beloved Tennessean and the United States has lost a true hero who taught her student athletes about themselves, life, and how to win," — an Atlantic reader on Pat Summitt, the winningest coach in college basketball.
(Previous quotes from our sources here)