America by Air: What's That on the Wing?
Editor's Note:
This article previously appeared in a different format as part of The Atlantic's Notes section, retired in 2021.
It's not a bird, and no, not a plane ...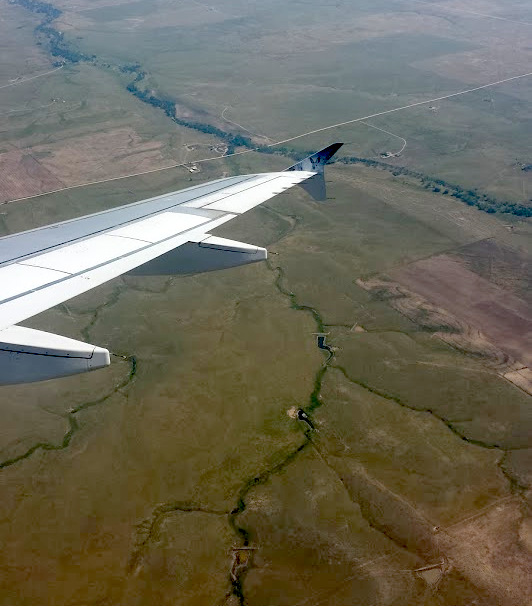 The attendant informed me the jackrabbit on the wingtip is named Jake. I don't know exactly why she felt that was important information for a 26 year old, traveling in business clothes and poring over meeting notes, but I'm glad she told me.
Bill says he captured the photo "somewhere over Nebraska," so that makes 27 states covered in our America by Air series so far. Do you have an aerial photo from neighboring Kansas, or Kentucky, or Minnesota, or maybe Montana? Vermont—maybe from someone flying home from the Bernie campaign? West Virginia, with some country roads? From lil' Rhode Island? Please send your photos our way and help us get to 50: hello@theatlantic.com. Submission guidelines here.
Update from a reader, Dan, who makes a reference to something I thought of while posting this photo of a rabbit on the wing: the episode of The Twilight Zone when an airline passenger played by William Shatner keeps seeing a human-like creature on the wing at 20,000 feet and starts to go insane when no one else sees it. A YouTube compilation is here. Here's the entirety of Dan's email: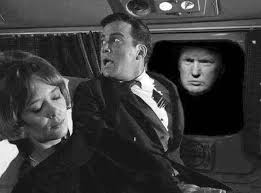 Far more terrifying than the original.