America by Air: Twin Photos Over Minnesota
Editor's Note:
This article previously appeared in a different format as part of The Atlantic's Notes section, retired in 2021.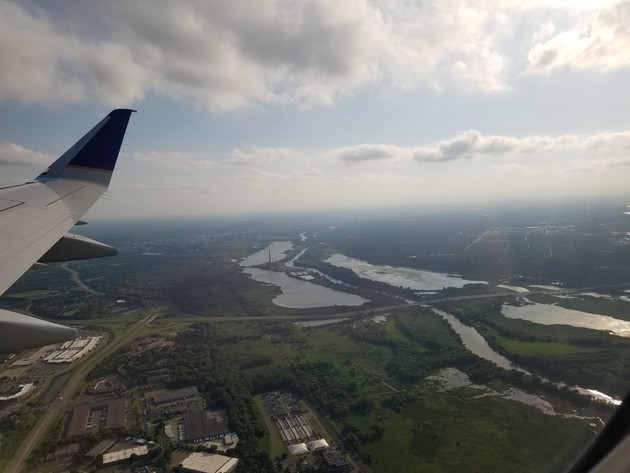 Reader Jake delivers:
Hello! I saw your request for a picture from Minnesota and was excited because I was getting on a plane later. The attached photo is of the Minnesota River looking southwest towards East Bloomington and Burnsville. The Minnesota River splits from the Mississippi River a few miles northeast of this photo. You can see highway 77 crossing the river, and the smokestack in the middle is an Xcel energy plant. Closer to the plane (near 6 o'clock in the photo) you can see a water treatment plant.
A less industrial view above Minnesota comes from Luke: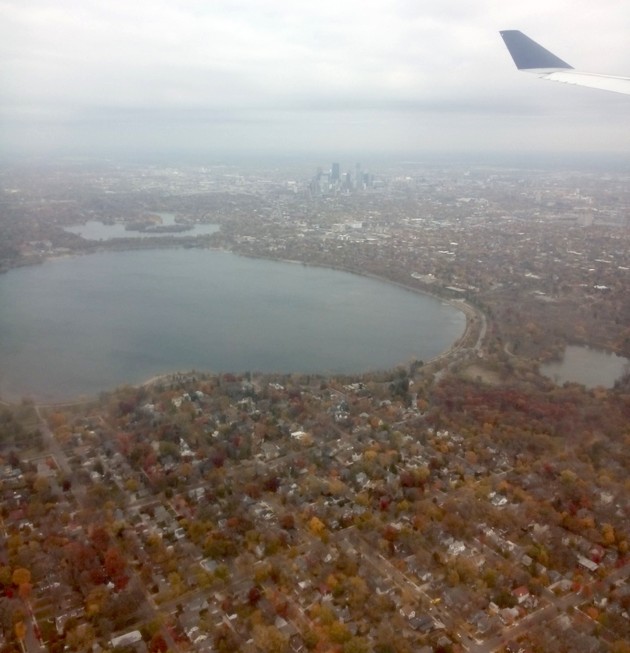 I took this photo coming into land in the Twin Cities last October. It was a weekend trip from Scotland to surprise the girl who is now my wife on her birthday. I'm glad I remembered I had a photo from this flight, since it was by far the most pleasant flight journey I've ever taken, right down to the joy brought about by the Delta crew.