America by Air: A Morning Jaunt Over Jersey
Editor's Note:
This article previously appeared in a different format as part of The Atlantic's Notes section, retired in 2021.
A reader in New Jersey, Roger Zaruba, recently emailed a submission for our aerial series:
Here's a photo taken on a sunrise trip for fuel from Essex County Airport to Central Jersey Airport in New Jersey. The view is south of Newark looking east over New York Bay and Sandy Hook out to the Atlantic Ocean from about 10 miles inland. Altitude was 2500 feet in a Cessna 182.
Unfortunately the file size for that evening shot was too small to properly post, so I asked Roger if he has a larger version. Today he replied in spades:
I went out this morning to do a little air-work and take some new pictures with my Galaxy S4. The shots are about ten times the size of the other one and I hope they are usable.
Very usable, so I sequenced several of Roger's fantastic photos with his flight details:
I took off from Essex County (KCDW) a hair after 0600 and headed northwest towards Greenwood Lake Airport and Greenwood Lake on the NJ/NYS border between 2500 and 3000 feet MSL.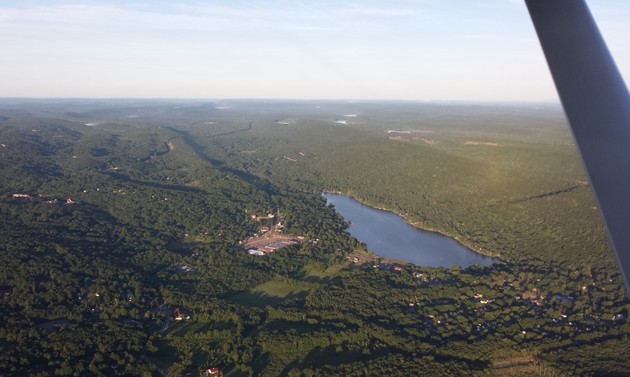 Then I headed northwest to the onion fields, a rather well-known farming area at the NW corner of NJ going into NYS. You can see NY, NJ, and well into PA.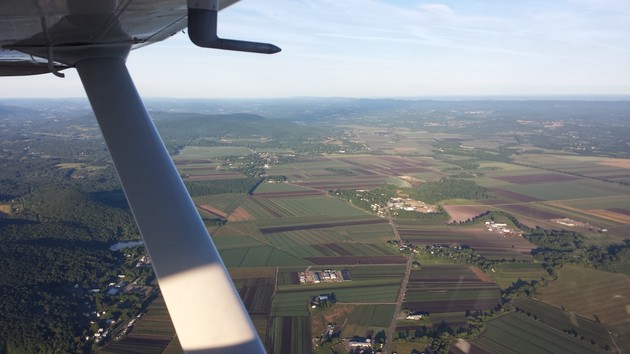 Then I headed back home and took the shots looking SE towards NYC, and finally some contrail shots from my tie-down.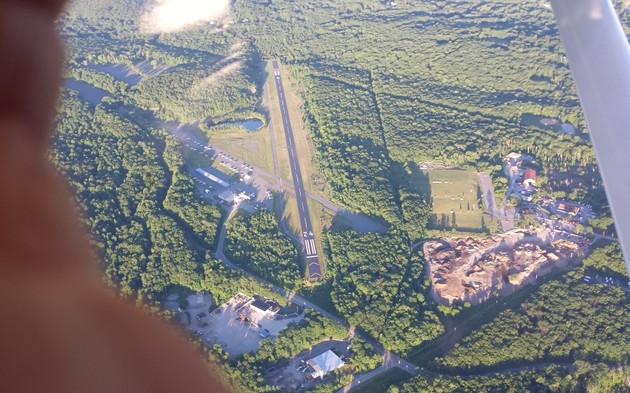 Roger adds, "I took a clip of my ADS-B flight path on FlightAware so you could see where I went":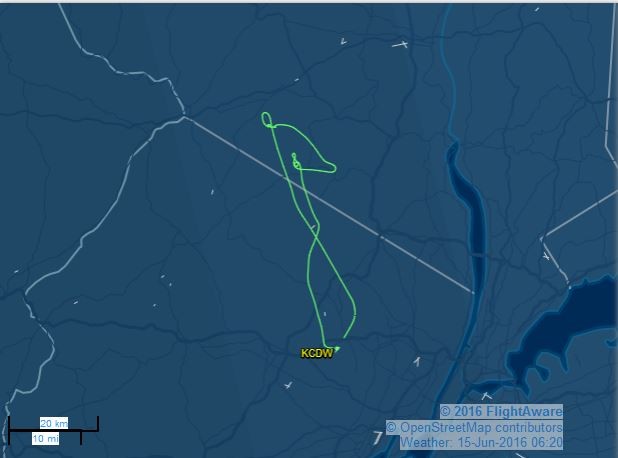 It kinda looks like a guy hiking with a walking stick. If you have any flight patterns of your own, accompanied with some aerial shots, please send them our way: hello@theatlantic.com.