An Indictment in the Walter Scott Shooting
Michael Slager, the officer who shot the unarmed man five times in the back, was charged with three federal counts this week.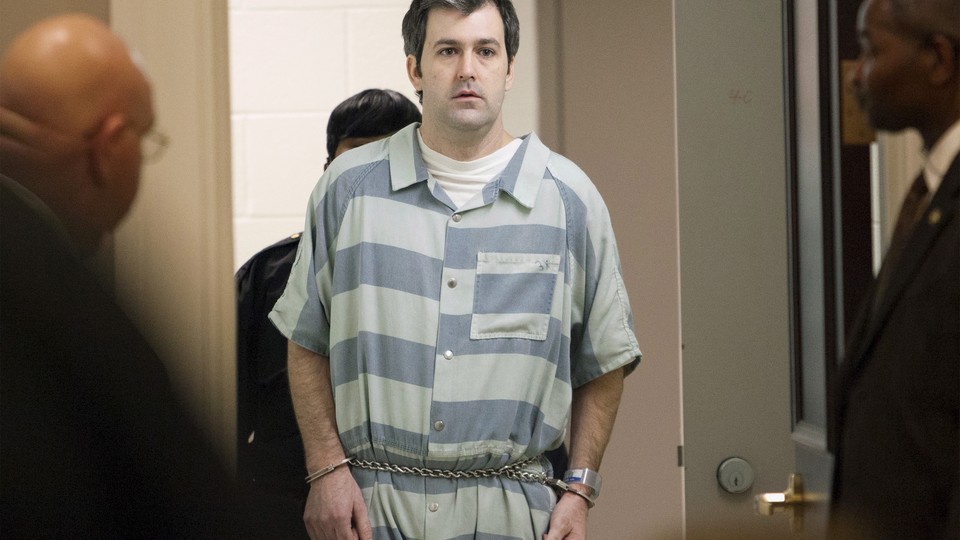 Updated on May 11 at 3:05 p.m. ET
A federal grand jury this week indicted the former North Charleston, South Carolina, police officer who shot Walter Scott, the unarmed black man, in the back last April.
Michael Slager was charged with three crimes, including depriving Scott, the 50-year-old who was killed, of his civil rights. Slager, who was fired following the incident, shot Scott after a traffic stop.
The Post and Courier describes the federal charges:
The indictment alleges that Slager was acting with his authority as a policeman when he used unreasonable force — a violation of the Constitution—by shooting Scott five times from behind. He also was indicted on counts of using a firearm in a violent crime and obstruction of justice after he told state investigators that Scott was coming at him with his own Taser when he fired. A video showed Scott running away.
The indictment did not include race as a factor in the shooting despite the Black Lives Matter movement protesting the killing of the black man by the white officer. Slager will remain free on bail.