The Coming Storms of the Southeast
A tropical storm warning has been issued for coastal areas of Georgia, South Carolina, and North Carolina.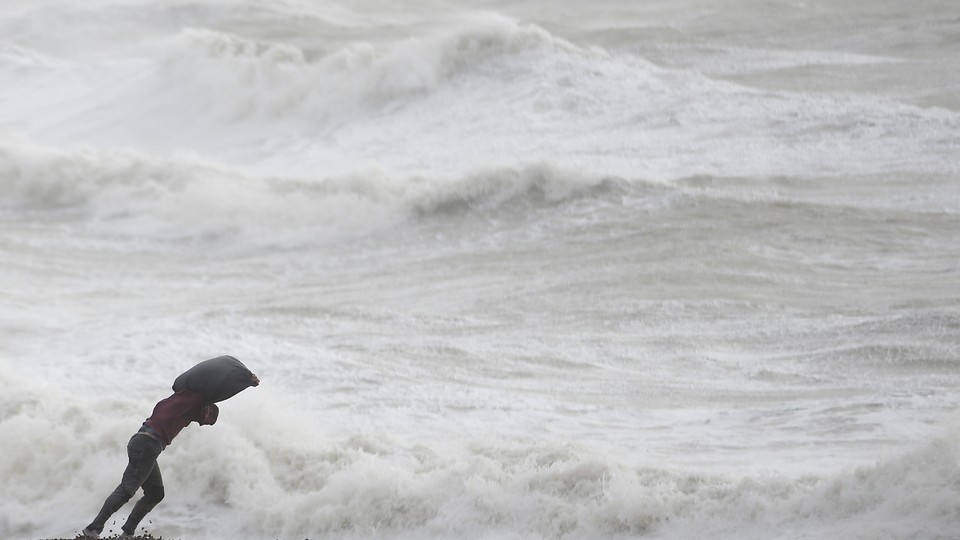 Coastal areas of Georgia, South Carolina, and North Carolina should expect intense rains in the next 36 hours.
The U.S. National Hurricane Center issued a tropical storm warning on Friday afternoon, saying a tropical cyclone could dump two-to-four inches of rain starting Saturday afternoon. Sustained winds could hit 35 miles-per-hour. As the Associated Press reports, this is just the beginning of a strong storm season:
U.S. government forecasters expect a near-normal Atlantic hurricane season, after three relatively slow years. But they also say climate conditions that influence storm development are making it difficult to predict how many hurricanes and tropical storms will arise over the next six months.

The National Oceanic and Atmospheric Administration's season outlook calls for 10 to 16 named storms, with four to eight hurricanes and one to four "major" ones with winds reaching 111 mph and up.

The Atlantic hurricane season officially starts June 1.
This storm, centered on Charleston, South Carolina, is the season's second tropical cyclone.