Editor's Note:
This article previously appeared in a different format as part of The Atlantic's Notes section, retired in 2021.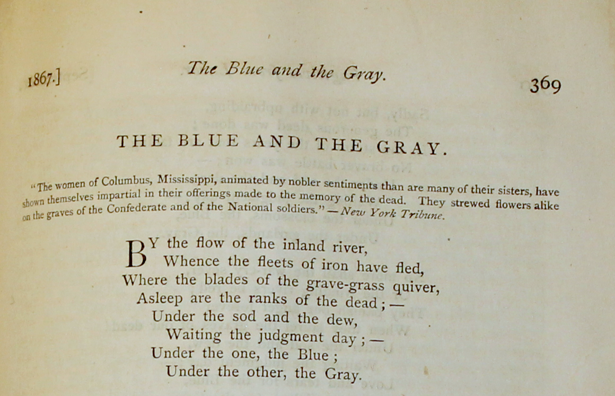 I would like to mention three.
The first is a story my wife Deb wrote in our American Futures series two years ago, from Columbus, Mississippi. It is about the origin, or at least one origin, of Memorial Day observances in the United States just after the Civil War, and it directly involves the then-fledgling Atlantic Monthly magazine. You can read it here.
The second is a long and powerful essay called "The Citizen Soldier: Moral Risk and the Modern Military," by Phil Klay, author of the justly celebrated novel of the Iraq war Redeployment. It is published as a "Brookings Essay" but has no resemblance to the standard Brookings paper. It deals with an aspect of the question I was trying to explore last year in my story "The Tragedy of the American Military."
I was writing mainly about the destructive moral effect on the entire society of its separation from the military that is open-endedly at war in its name. Klay deals with that but, even more, with the effects on people doing the fighting, killing, and dying. I recommend it very highly.
Third is a speech given by Ronald Kim, dean of faculty of Phillips Exeter Academy, on Memorial Day two years ago. It is a remembrance of someone who, as it happens, is the person I knew best who died in his country's service, Christopher Warren Morgens. (Update: The speech is available here, in PDF. A link previously shown on this site has gone bad.)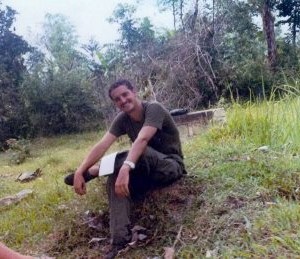 Chris was one year older than me, and one grade ahead of me in public school in our little Southern California town. He lived a few blocks away, our families went to the same church, our parents were friends. I stayed in town through high school; his parents, who had lived many places around the world, thought he should head to an Eastern boarding school, namely Exeter; and we happened to meet up again in college, where he was a year ahead of me at Harvard.
Chris resembled most of his classmates in that time in having no enthusiasm whatsoever for the Vietnam War. He differed in having joined ROTC at the urging and insistence of his father, a Great Santini-style career Air Force colonel. Ronald Kim's essay tells what happened next. It is true to everything I knew about Chris — a wry, notably gentle, bookish and literary figure you would not normally expect to end up as an infantry officer — and eloquently explains many aspects of Chris's life I had not been aware of (because of our separate high school experiences).
It is also heartbreaking. When Chris discovers, on graduating from college, that his assignment is for basic infantry training at Ft. Benning, he writes to his parents:  "Dear mom and dad, I cannot readily conceive of anything more disastrous. My imagination boggles at the implications. My mind's eye is covered with blood." Less than a year and a half later, he has been killed in combat in central Vietnam, as a first lieutenant leading his platoon. Many people from my public high school were killed or wounded in Vietnam. Christopher Morgens was one of a much smaller number of Exeter and Harvard alumni to die there.
***
I recommend all of these readings on Memorial Day. Among other things they are a corrective to breezy talk about "boots on the ground," abstracted away from the men and women wearing those boots and exposed to the effects of the service, the sacrifice, the killing, and the dying they do in the country's name. Great respect to them on Memorial Day.
Update Please read the eloquent essay on "Boots on the Ground" that has just gone up on our site, by historian and former president of Dartmouth James Wright.