South Carolina's New Abortion Law
Doctors in the state who perform abortions after 20 weeks now can face jail time.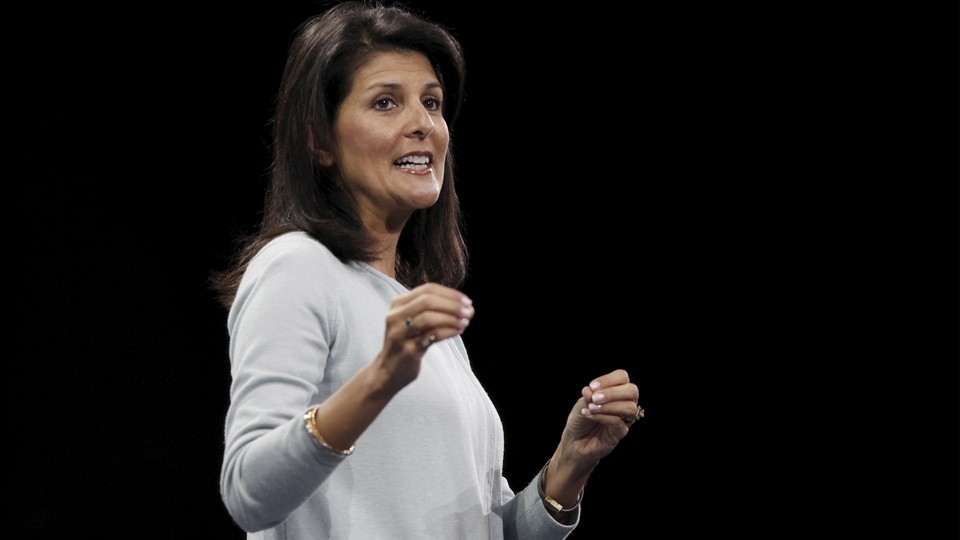 South Carolina Governor Nikki Haley signed a bill on Wednesday that bans abortions 20 weeks after conception. The law does not have exceptions for rape or incest.
The new law will allow doctors to perform abortions after 20 weeks if the mother's life is threatened or if the fetus has "an anomaly" and will die. The bill was passed by the state's General Assembly last week. Current state law requires women to receive state-directed counseling aimed at discouraging abortions. Women seeking abortions must then wait an additional 24 hours to have the procedure.
The bill's passage has met some resistance from doctors across the state. As The Post and Courier reports:
Dr. Scott Sullivan, the director of maternal-fetal medicine at the Medical University of South Carolina, sent Haley a letter last week asking her to veto the bill. He said Wednesday he was disappointed in the outcome.

"But I'll just keep doing what we always do, trying to help families in need," he said. "This just makes it harder."
According to the new law, doctors who perform abortions after 20 weeks could face jail time.