San Francisco's Besieged Police Department
The city's police chief resigned this week after recent officer-involved shootings and reports of racism within the department.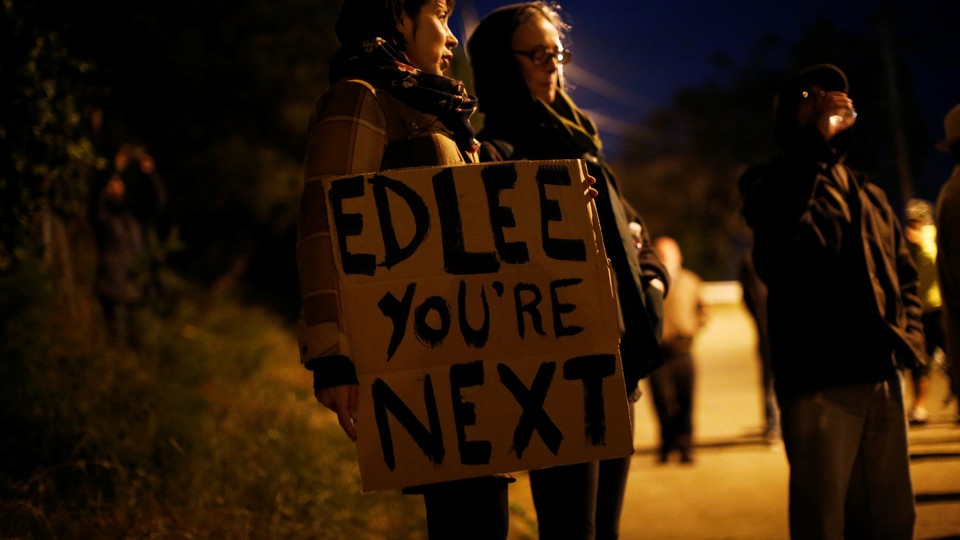 After a series of officer-involved shootings and reports of apparent racism in the San Francisco Police Department, Mayor Edwin Lee has had enough with its current leadership.
At the request of Lee, Police Chief Greg Suhr resigned Thursday just hours after police shot an unarmed black woman, who was allegedly in a stolen car. Lee has since appointed Deputy Chief Toney Chaplin, a black officer, as the acting chief.
The department has come under fire recently for a number of shootings and apparent racism. The Los Angeles Times reports:
For more than a year, San Francisco police have been under scrutiny as several scandals unfolded, seeing officers accused of violating citizens' civil rights, exchanging racist text messages and impeding criminal investigation.

Last year, a federal grand jury convicted an officer of violating a person's civil rights while conducting unlawful searches at a downtown hotel that serves the poor.

Public calls for reform escalated after cellphone video recorded five police officers shooting and killing 26-year-old Mario Woods, in the same neighborhood where the woman was fatally shot Thursday by police.
In February, the U.S. Department of Justice opened a two-year review of the police department to address these shortcomings. Lee said the acting police chief will have a difficult task in mending the department's relationship with San Francisco's black community, but added, "Toney Chaplin has the charisma, chemistry and courage to lead this department."