Colorado Planned Parenthood Shooter Ruled Not Fit for Trial
A judge has ordered Robert Dear, who is accused of killing three people in November, to be sent a psychiatric institute.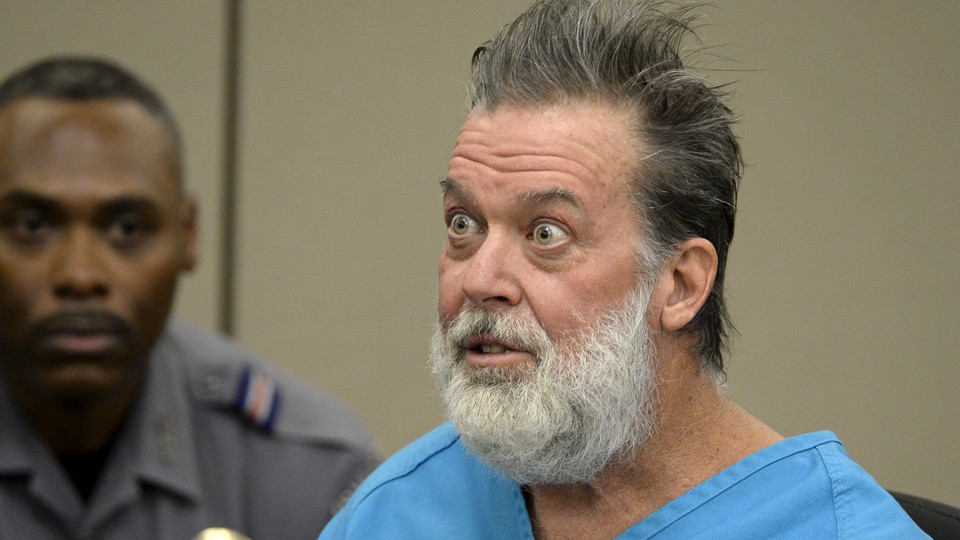 The man who allegedly killed three people and injured nine others last year at a Planned Parenthood facility in Colorado Springs is not fit to stand trial, a Colorado judge ruled Wednesday.
Robert Dear, who said that he would be greeted at the gates of heaven by aborted fetuses, has admitted to the deadly, six-hour standoff with police last November. Dear used four Soviet-style SKS semi-automatic rifles, a shotgun, a rifle, and two handguns in the shooting. Dear said he attacked the Planned Parenthood in an attempt to prevent women from obtaining abortions.
Judge Gilbert Martinez ordered Dear to be sent to the Colorado Mental Health Institute in Pueblo. A doctor had previously testified that Dear suffered from delusions. Local CBS affiliate KKTV reports:
Surveillance video of Dear drinking out of his toilet was shown in court. [The doctor] says that could be linked to his suspicion that he is being poisoned, which Dear loudly concurred with during the testimony. The doctor concluded that Dear's rational understanding of the case is interwoven with his delusion that the FBI is after him. Dear made several outbursts in court, including a rant about the bad things that happened to people who "made fun of Obama."
Wednesday's ruling delays the case against Dear, who has been charged with 179 criminal counts, including murder and attempted murder, until he is found competent to stand trial. Martinez said he would issue a written review of the case on August 11.